Policeman saves a child's life; they meet again 10 years later and their reactions are touching (+ VIDEO)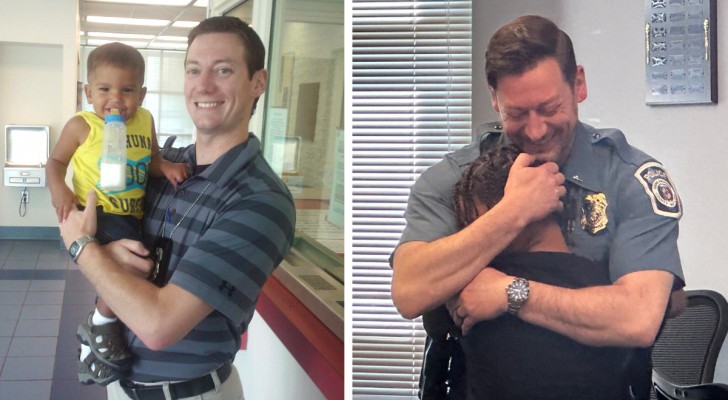 Advertisement
Not everyone can say they have had the chance to be a hero. Making a difference by putting your own life on the line isn't for everyone. However, there are some people who dedicate themselves to protecting (and saving) others. Amongst these people, are those that chose to be policemen for a career.
The subject of this story confirms this: his actions saved the life of a one-year-old infant.
via Fox5dc
Advertisement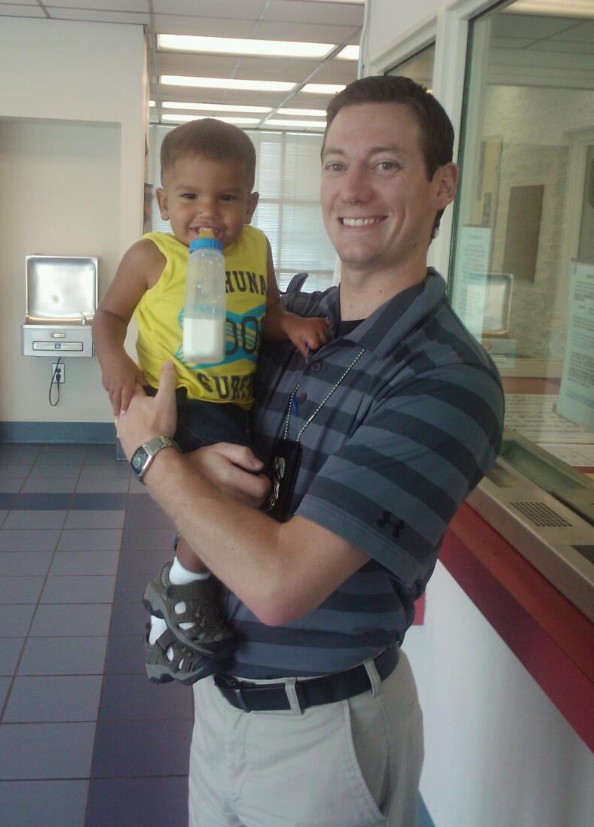 Anne Arundel County Police Department/Facebook
Then-Sergeant Walter Sweeney was on duty on a seemingly ordinary day in July when he received an emergency call on his radio.
A child was drowning not far from where Walter was on patrol. Walter immediately rushed to the location and found a one-year-old child who had fallen into a swimming pool and was in serious trouble.
Walter pulled the child out of the pool, but things did not look good: the little boy's body appeared very pale and his heart had stopped beating.
Advertisement
But Walter didn't give up, remained calm and started doing CPR. The little one, Matthew, suddenly spat out water and slowly started breathing again! His color returned and Matthew was now out of danger: Walter had saved his life.
At the time, Walter was praised for his quick and brave actions. But as time passed, this heroic incident faded from memory...
But not for everyone: there were those who never forgot that fateful day and decided to do something special for Walter Sweeney.
12 years after the incident, Matthew only had vague memories left about his rescue and his rescuer. So, his grandmother came up with an idea: taking advantage of a promotion that Walter was about to get (to Detective), she called the police department and organized a wonderful surprise for Sergeant Sweeney.
On the day, Walter came face-to-face with a young 11-year-old boy. At first, he didn't recognize the youth, then, suddenly, he realized it was the infant, Matthew, who he had saved from the swimming pool all those years ago. The two embraced warmly. "It was great to finally meet the man who saved my life!" Matthew told local news reporters.
The meeting was emotional for Walter too and will be a moment he will always treasure!
Advertisement