Mother donkey brays in despair after her filly was stolen (+ VIDEO)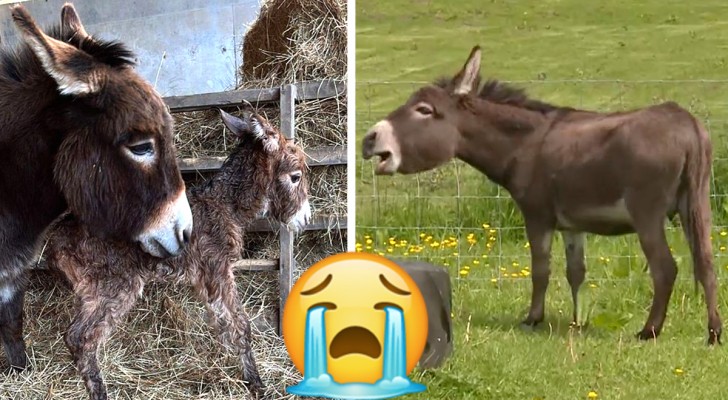 Advertisement
We are used to thinking of pets as good companions that able to keep us company and give us much joy and happiness. Of course, they need care and respect in return, but these are small "sacrifices" that most people are willing to make for their pets. But not all animals are considered "pets" and are commonly referred to as "domestic animals". So, maybe that's why they deserve less attention? Of course not!
The subject of this story is a very sweet donkey, whose sad story moved thousands of people.
via Express.co.uk
Advertisement
The donkey's name is Astra and she lives on Miller's Ark Farm in Hook, Hampshire, UK. Here, she has always led a peaceful and tranquil life - at least until one fateful night.
The facts are still not entirely clear, even to the owners of the farm who can only guess what happened on that tragic day: Astra's filly, Moon (only 2 months old), was stolen from her mother. "We think it likely that she may have been lifted over the fence and stolen."
The police were informed and the owners launched an appeal for the filly's return online. But that is not all...
In fact, the owners are offering $10,000 dollars to anyone who can provide them with any useful information to track down the missing filly!
Farmer Miller also urged all local residents to be on the lookout: "The filly will certainly bray constantly: if anyone should hear a donkey braying, please report it promptly to the police".
The mother donkey is fretting and can hardly eat: all she does is bray and desperately search for her baby. Furthermore, the owners and volunteers are all worried about the young donkey's health: without her mother's care, she risks dying.
Anyone who knows anything is asked to contact Miller's Ark Farm. We really hope the filly will be returned to her mother's care as soon as possible.