She is 50, he is 61 and they gave birth to their first daughter: a "miraculous" girl (+ VIDEO)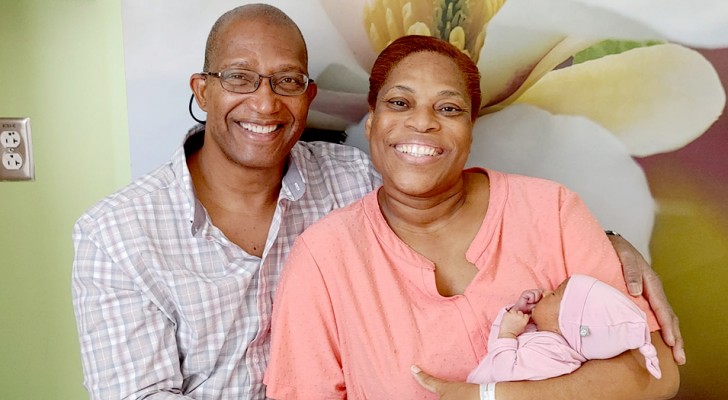 Advertisement
It is never too late to start a family, and not only that, often advanced age is not too great an impediment to having a much desired first child; even if the laws of Nature tell us that beyond a certain age, usually starting from the age of 50, it is really complicated, risky and rare to conceive children at an advanced age, there are extraordinary exceptions around the world that make us think again. This is a decidedly incredible family story that will literally blow your mind.
via People
Advertisement
The two protagonists in this story are called Susie and Tony Troxler, she is 50 and he is 61, eleven years older than her; this happy couple from North Carolina had their first child after nearly thirteen years of trying without satisfactory results: "One year turned into two, then three, but when they got to nine, 10, 11, we thought maybe something was really wrong. The years have obviously passed and our age has advanced too. In all this time, I have had a load of uterine fibroids, I was really too old and Tony was having medical problems, so we thought there would be no children in our future." Susie said.
But just as the last hope seemed to fade, Toby and Susie turned to a specialized fertility clinic that was willing to implant the last embryo the couple could use into Susie's womb, and something finally worked: the woman had finally gotten pregnant, and now the Troxlers were finally having a baby of their own!
Advertisement
And so, little Lily was born in September 2021 to a 50-year-old mother and a 61-year-old father, an age that for both of them it really felt a little risky to have a child. But in life, in addition to the laws of science and medicine, there are also miracles, and what happened to Susie and Toby after 13 years of trying was truly a happy and unexpected event.
The North Carolina couple are over the moon with this gift from Nature, and their story teaches us once again that life can be truly unpredictable and that there is no set age to fulfill ones dreams.
Congratulations to this wonderful new family!
Advertisement