Childrens' school play: their beautiful teacher steals the show (+ VIDEO)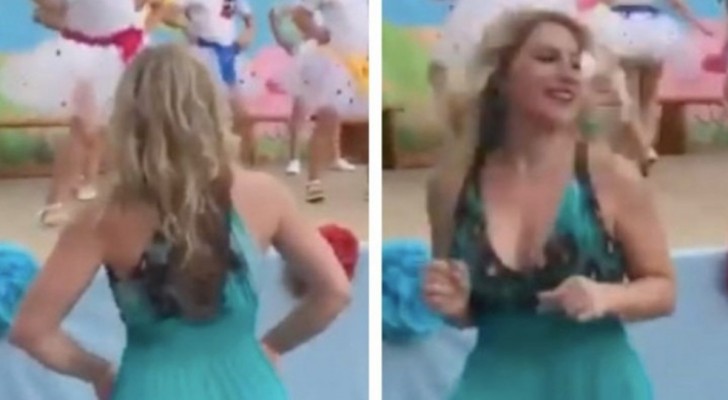 Advertisement
Childhood memories remain engraved in everyone's memory. And memories of our school plays are certainly part of this set. For the little ones, these are sometimes slightly embarrassing moments, but for the parents - who are proud of their kids - it is a momentous occasion which is photographed and video-taped for prosperity.
But in the video we are talking about in this story, it wasn't the "little actors" who were the focus - it was the teacher!
Let's see what happened exactly:
via Rakesh S/YouTube
Advertisement
The play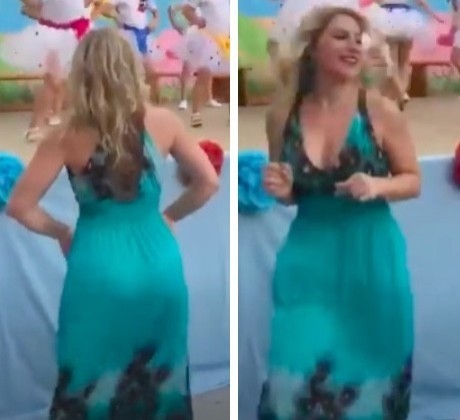 Usually, in every school play, children sing songs, recite poems or dance. During this specific play, when the dancing started, a father named Israel Cantù took out his smartphone and began filming. But Israel's camera was focused on the childrens' beautiful teacher.
The young teacher danced together with the kids during the performance, reminding them of the steps. Israel was captivated by the teacher's beauty and kept his camera on her.
Advertisement
The teacher captivated the father's attention
Needless to say, the video was not exactly an "accurate" record of the school play, given that it hardly featured the child actors at all.
Israel published the video online and it got many comments. Jokingly, many other fathers stated they needed to enrol their kids at this school. Others stated they regretted not having a teacher like this when they were at school.
Who knows what all the mothers present must have thought as they watched their husbands hypnotized by this attractive teacher.
What do you think of this amusing story?
Advertisement