Dealer buys a warehouse for $680 and finds old newspapers inside: their value is around $85,000
Advertisement
Luck always comes at the most unexpected moments (by definition!). And sometimes, intuition and luck can go hand in hand and become a decidedly positive mix.
Dave Hester knows this very well. Dave is a man who enjoys sniffing out bargains by buying old warehouses and storage containers for a few hundred euros. Recently, he bought one for just over $680 dollars and was amazed to discover that he had a veritable gold mine on his hands.
via The Sun
Advertisement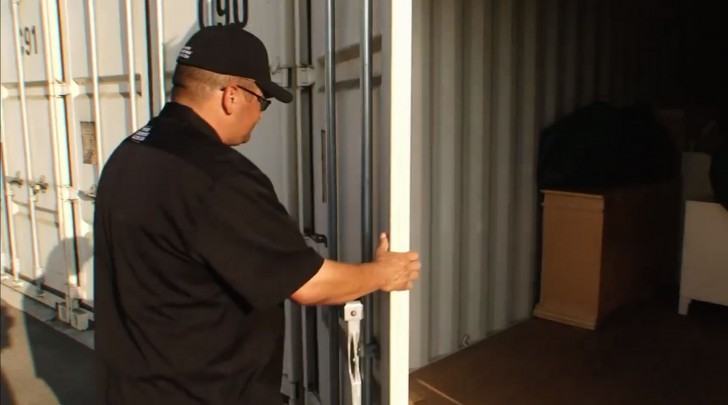 Facebook - Storage Wars on A&E
Upon opening the container's door, Dave was confronted with a mountain of old newspapers. In a clip posted on the Storage Wars Facebook page, Dave can be heard saying, "It looks like someone bought a bunch of newspapers." When he examined these, his disappointment immediately disappeared. These were no ordinary newspapers, but all related to the day when Elvis Presley died in 1977.
"This could be a big thing, something that's going to add up to hundreds of thousands of dollars . I can't believe how many very rare, special editions there are in here," Dave is heard saying. Soon after, Dave consulted an expert, Joseph Caretta, who is a fan and collector of Elvis Presley memorabilia.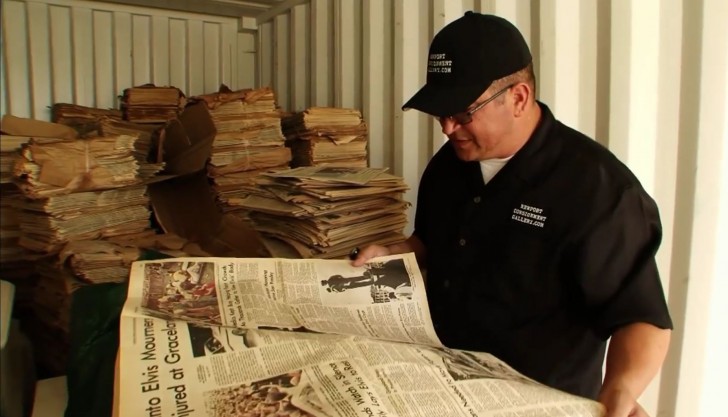 Facebook - Storage Wars on A&E
Among the hundreds of newspapers, Caretta explained that Dave had two groups of newspapers of 300 copies each, for a total of 600 newspapers that were worth something: the first group - released after the five-day event to commemorate the death of Elvis - have a value of at least $5 per copy. The second group, dated the day after Elvis' died, is decidedly more profitable. The expert advised Dave to sell them for at least $10 each.
Dave placed the more valuable newspapers for sale on eBay, and this was a shrewd decision: he managed to earn $85,000 dollars. Not bad for a disused container purchased for just a few hundred euros, don't you think?