"I'm going slow because I only have 9 points left on my license, sorry": a hilarious message from a motorist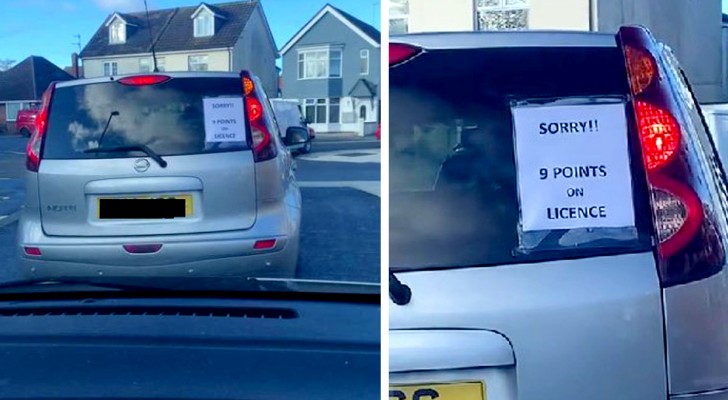 Advertisement
Anyone who has a driving license and regularly drives a car knows how careful you need to be on the road and respect all the rules of the road to avoid getting into trouble. Often, there may be times when you are distracted and this can end in disaster.
What could happen, for example, while distracted? Well, perhaps we could go through a yellow light, or perhaps we could start speeding. And then later, after being captured on film, we get a fine in the mail. And a major consequence can be points on our driving license being deducted. This is the situation in which the motorist in this story found himself.
Advertisement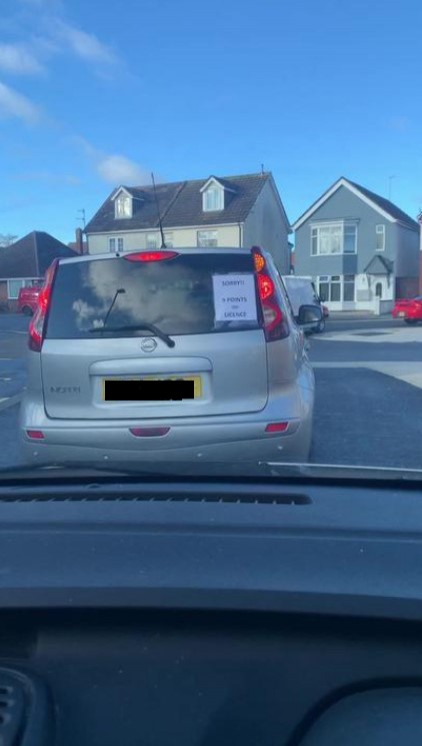 The story was posted to the web by user @yazclarke, who captured a hilarious scene on video. Appearing on his TikTok account, the very short clip shows the car in front of him with a sign posted in the rear window.
"Sorry!! I have 9 points on my driving licence" - a short but clear message that amused the author of the video - so much so that he shared the clip on the internet. The amusing clip has been viewed 3 million times, and many also left a comment.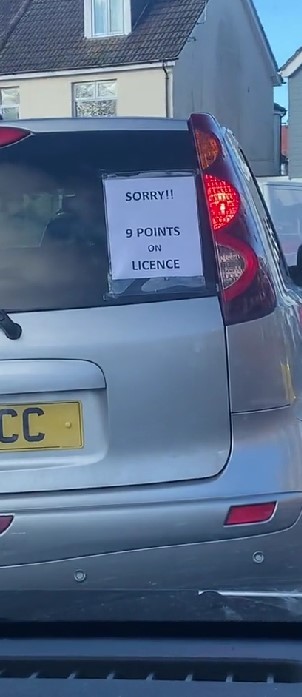 "That's a good reason not to get angry when people drive slowly"; "If this happens to him driving a normal car, what could happen if he were the owner of a Ferrari?"; "And to think that he could lose more points because the sign blocks part of the view through the rear window". These are just some of the hilarious comments that the video garnered.
And how could we not smile reading this "confession" stuck on the driver's rear window? Let's just hope that he doesn't lose any more points.
Have you ever lost any points on your license?