Couple leaves everything and decides to live forever on a cruise ship: "it costs less than our mortgage"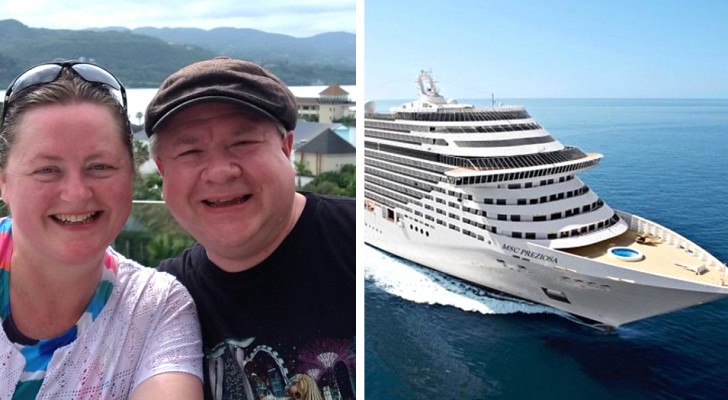 Advertisement
Are you retired, free from having to work and other family commitments? If so how would you like to spend your future life? At home surrounded by your things, perhaps, or in another city where you have always wanted to live, or on a trip around the world visiting all the places you want to? We advise you not to respond negatively with respect to the latter choice, as anything is possible and we can prove this to you.
A travelling retirement - how could one prove this is even feasible? We can prove this possibility by telling you the story of a couple who, once their working lives were over, decided to leave everything behind them to go and live permanently on a cruise ship. Let's find out what their story is:
via 7news
Advertisement
Angelyn and Richard Burk are a 50-year-old couple who, just last year, decided to make a significant change in their lives. After an lifetime of work and sacrifices to set aside a nice little nest egg, the couple did some math and decided to change course... in every sense of the word.
As Angelyn herself said in an interview: "We have always felt an immeasurable love for travel. We like to get around, go to new places and meet new people. But we were looking for something that was also convenient from an economic point of view". Initially, their idea was to travel only occassionally as they got older, but luckily the woman did the math and realized that, with the money they had saved, their adventure could start much earlier (and be more permanent) than they expected.
Flickr/Viaggio Routard - Not the actual photo
"We grabbed the calculator and did some maths," said the woman. She continued: "Living on a cruise ship costs about $ 80 dollars a night. Multiplying everything by a year (365), we would have spent about $ 30,000 dollars on the vessel. A house like ours, in Seattle, costs $ 958,000 dollars, or $ 50,000 every year. The difference clearly favored the cruise (by $ 20,000 dollars!) and so our nautical adventure began."
Indeed, who would not make a similar decision in the same situation? The couple had always wanted to travel, to spend a few months on a cruise, so they looked for offers, and they found them ... so what was the hold-up? None, apparently - they packed their suitcases and set off to sea.
Advertisement
Richard and Angelyn have made their dream come true and, in the first months of their cruising, they have never regretted the dramatic choice they made. Since they left, they have already taken a cruise in the Adriatic and one to Australia and, apparently, they have no intention of stopping.
"Cruise ships are our home now, and this is where we want to continue living for quite a while," they stated.
Congratulations to this couple for the unorthodox idea they hatched up and for the courage shown in deciding to leave everything behind them and dedicate themselves to their dream lives. Well done!