It looks like a kitten is escaping from its box --- the truth is totally unexpected!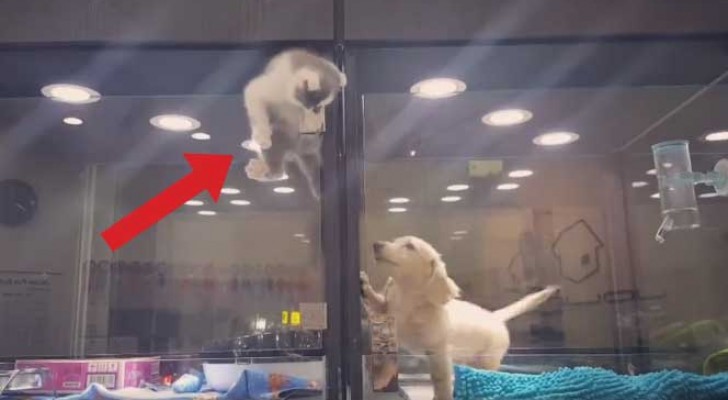 Advertisement
Pet shops, where animals are usually treated like objects or - even worse - as if they were children to be spoiled and pampered, are not places where you would expect to find comradeship and empathy.
Often, in fact, the promotional advertising and the iron bars make us forget that the commodity for sale consists of living beings, who rejoice, suffer, and love.

In this stirring video, you can see how a little kitten, after finding a providential escape, then immediately heads towards its neighbor's box which contains a cute little puppy that was evidently very much in need of some companionship.
Advertisement
Advertisement