21 dogs that are convinced that "If I do not see them, they do not see me"!
1. Finally safe!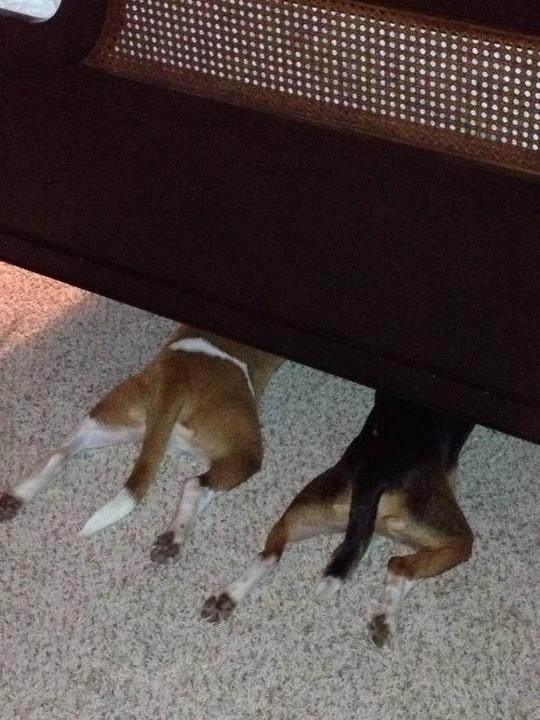 2. A tent is always the best hideout!
3. Black on Black --- now it will impossible for them to find me!
4. I will sit here ... just around the corner and that way they will never see me ...
5. Dog on dog! Now certainly, it is impossible for them to see me!
6. Only a small peephole to keep an eye on the situation ...
7. Ok, paws, tail, body ... now they cannot see me!
8. Under this couch cushion is the last place they will think of looking ...
9. Here I am safe ...
10. Hey ...hello! Who me? No, I was not trying to hide from you!
11. Luckily, I hid just in time ...
12. I just have to be very quiet and that way I will be able to stay here as long as I want ...
13. How were they were able to find me again this time?
14. I was just looking for an old book ...
15. I have escaped!
16. I do not see them, they do not see me ... it's that simple!
17. We just hope no one intends to use the washing machine ...
18. I justed wanted to take a nap here behind this pillow ...
19. Luckily I found this large box!
20. Camouflage ... activated!
21. This curtain will make me invisible to their eyes!