Discover an unusual German dessert --- Sphaghettieis
"Spaghettieis" is a German dish that looks like a real plate of spaghetti!  However, it is actually a German dessert specialty, made essentially with vanilla ice cream.
This is a cute and ironic way to end a meal -- and with the just the right amount of sweetness. This is a dessert that will definitely be appreciated by the more revolutionary types ... But even the more traditionalist diners will also find it fun!
Just follow our recipe and video tutorial to learn how to make this unusual dessert! Guter Appetit!  :)
You will need vanilla ice cream, whipped cream, white chocolate, strawberries, and powdered sugar.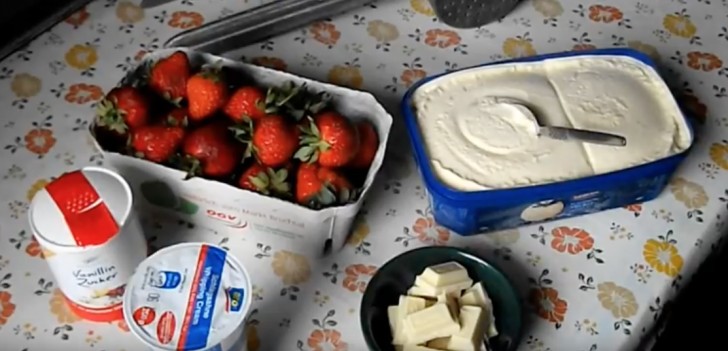 Start by blending the strawberries until you get a smooth liquid sauce.
Next, cut and mince the white chocolate, forming tiny flakes (it should look like grated Parmesan cheese).
In the middle of a plate, place a heaping tablespoon of whipped cream and sprinkle it with sugar.
Press the vanilla ice cream, which should be quite firm but not too hard, as it must pass through the potato ricer to form the "spaghetti".
Pour some of the strawberry sauce on the "spaghetti" as if it were tomato sauce.
Finally, add a sprinkling of white chocolate flakes that will look exactly like grated Parmesan cheese! Your guests will be amazed to discover the true flavor of this "spaghetti"!
Here is the video tutorial that provides the recipe and demonstrates all of the steps to make this unusual dessert!