Baby is born on her mum and dad's shared birthday: "An incredible coincidence"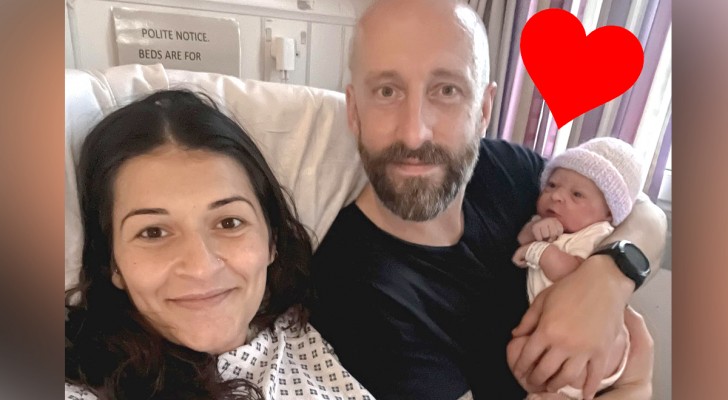 Advertisement
The birth of a child changes the parent's lives forever. It's an incredible moment for a couple: worry, anxiety, adrenaline and joy create a storm of emotions. Managing such a big change isn't easy, but there's nothing one can't overcome just by looking into your little baby's eyes. And if giving birth is deemed incredible and unique, there could also be other "coincidences" to make the event even more wonderful and special.
This story is about one of these special events. Read on to find out more: 
via Mirror
Advertisement
Simone Milner and Matthew Leigh are a couple from Stockport, Cheshire, UK. Both were born on November 18th and they have always celebrated each other's birthdays together. But they never expected what would happen in 2022...
In fact, their first child (a baby girl named Alma) was born on the couple's birthday (when Simone turned 29 and Matthew turned 40). Yes, you read that correctly!
Advertisement
Little Alma was past-due by 15 days when she was born on the 18th November. "It was an incredible experience. It felt like she had deliberately hung on in order to be born on the 18th and surprise us. Sharing this day with the whole family is very special," Matthew stated later.
The news of the incredible event soon reached the rest of the family. Congratulations and gifts rained down on the couple as everyone celebrated.
This incredible coincidence filled the hearts of many with joy. We just now need to wish all the best to this wonderful family, in the hope that little Alma will continue to be as special as she has already shown herself to be.
Advertisement