"I am very tall and finding a boyfriend is almost impossible: people reject me."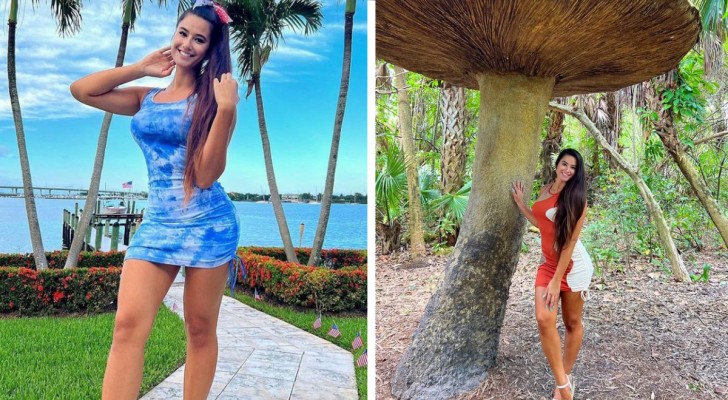 Advertisement
Everyone knows the saying "height half beauty," but it is not really accurate: it is an aesthetic canon that can influence people's perception, but it is also one of those elements that is difficult to control, so in this case it is important to learn to accept oneself without taking into account what society imposes. Often, in fact, these are unrealistic beauty ideals, and it may even happen that some tall women may be subject to negative judgments because they are considered "excessive."
The truth is that each person is unique, and physical characteristics do not define their attractiveness. The protagonist of the story we are about to tell you understood this very well.
via Dailymail
Advertisement
Marie Temara, a 28-year-old young woman from Florida, United States, certainly does not go unnoticed while walking down the street. Her Junoesque beauty is underscored by a prominent stature. At 1.88 m tall, Marie firmly believes that her height is an obstacle to finding love.
Since childhood, Marie has suffered harassment, discrimination, and inappropriate comments because of her physical appearance. During her adolescence, many people told her that "she could not be tall and feminine." She always heard that "the man has to be taller than the woman in a relationship." As a teenager, this expectation even drove her to try to look smaller in order to find love.
Advertisement
Over time, however, Marie decided to use these particularities to her advantage by becoming a plus-size model. In addition, she began to fight these prejudices and not give importance to size: "I started dating men shorter than me. However, it is still difficult to find someone who accepts my height being taller than his. However, I am proud of my height and shape and feel extremely feminine," she explained.
Thanks to her newfound self-confidence, Marie is receiving more and more positive comments about her appearance, "Some people praise me for my long legs, it's gratifying. I just hope to inspire others and show them that being tall and different is wonderful, with no reason to be ashamed," she concluded.
What do you think about very tall women?
Advertisement