This woman is on holiday with her friends when she realizes that something is wrong with her marriage: when she gets back, she gets a divorce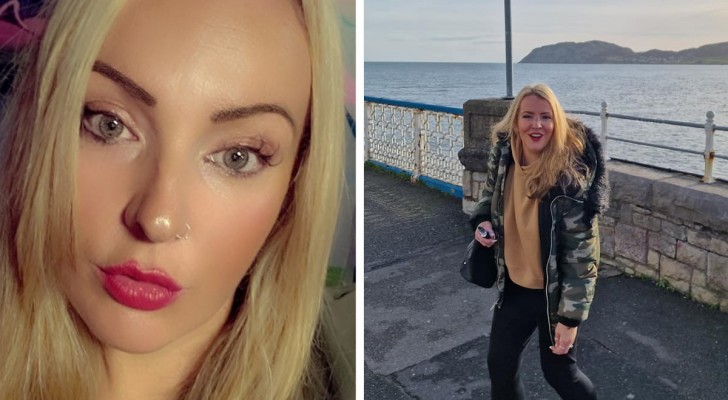 Advertisement
Sometimes, some relationships seem to be doing just fine - even if they really aren't. Often, relationship problems are ignored until one partner has an epiphanic moment and decides to "call it a day"...
This is what happened to Stephanie Hanson, a British mother of four. The 40-year-old woman had a sudden moment of clarity about her marriage during a 10-day trip to Greece. In fact, upon her return, she decided to end her marriage and immediately asked for a divorce.
via NYPost
Advertisement
Stephanie had gone on holiday with her best friends to Kefalonia to celebrate her 40th birthday and realized she didn't miss her husband at all: "At the hotel, I had a moment of clarity that I had always been unhappy in my marriage. I was having so much fun with my friends and the thought of going back home to my husband made me anxious. I remember thinking that I really missed my friends, but not my husband," she said.
Upon arriving home, Stephanie immediately addressed the situation: "When I got home, I ended my marriage and I knew I had made the right decision when I saw my now ex-husband's reaction," she said. Stephanie saw her divorce as an opportunity for her rebirth.
After leaving her ex-husband, Stephanie decided to go back to taking care of herself, starting with her physical appearance: "The vacation photos made me realize what horrible shape I was in, so I started working out at home and I changed my diet," Stephanie explained. While she was working on her physical appearance, Stephanie met a man named David via Facebook and the two fell in love. "We hit it off right away. I met him halfway through my fitness journey, but he didn't care. He liked me the way I was," she said.
However, Stephanie did not give up on her fitness kick and continued to diet, losing more than 30kg (going from 107 kg to 76kg): "It was hard at first, but I was motivated to keep going. If I hadn't gone on vacation I would still be stuck in a marriage with a man I no longer loved. I couldn't be happier than I am now," Stephanie stated.
Stephanie's was a courageous choice that prompted her to seek - and find - true happiness.