Husband is a pilot and his wife and 3 daughters are all flight attendants: they make up the full crew of a plane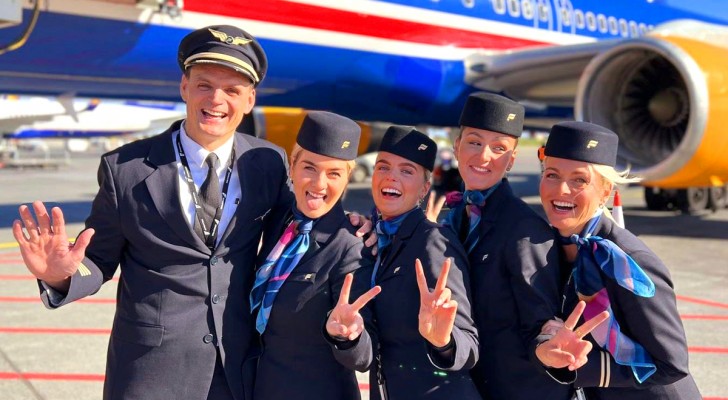 Advertisement
Family is the first and most important social unit in which a child grows up, surrounded by the love of their parents and other family members. The healthiest families are, of course, united ones which overcome the challenges in life together. The family in this story is undoubtedly one of these: they spend a lot of time together, all working in the same field - aviation. Husband and wife met for the first time on a flight and ever since then, they have never stopped flying together. On the contrary - they have made this flying passion a proper family tradition.
Advertisement
The Jónsson family have an incredible passion for flying - so much so that they all found jobs at one of the largest and oldest airlines in Iceland. Ingvar Mar Jónsson is a pilot fof Icelandair, while his wife and three daughters are flight attendants for the same company. Jónsson and his wife, Sigga Nanna, met on a business flight in 1997 and immediately fell madly in love with each other: "It was love at first flight," they both jokingly said.
Evidently, the spouses passed on their love of flying to their daughters Nina, Ingibjörg and Sigga-Marta, who became flight attendants for the same airline. What's amazing, is that the entire family was once able to arrange their shifts so that they could travel together on a flight from Iceland to Washington, DC recently.
How many times in your life would you be able to take a flight where the captain and the crew are all related? "Iceland is a small country, so flying can easily become a family affair," the airline posted on social media. And in order not to miss out on anything, their mother-in-laws and Ingibjörg and Marta's boyfriends were also on the Washington-bound flight.
"It's very gratifying to see our daughters grow up to become independent, hardworking women," Ingvar said about his daughters.
What can we say? Birds of a feather flock together!