Young son is obsessed with video games: his father forces him to destroy hit Playstation with a crowbar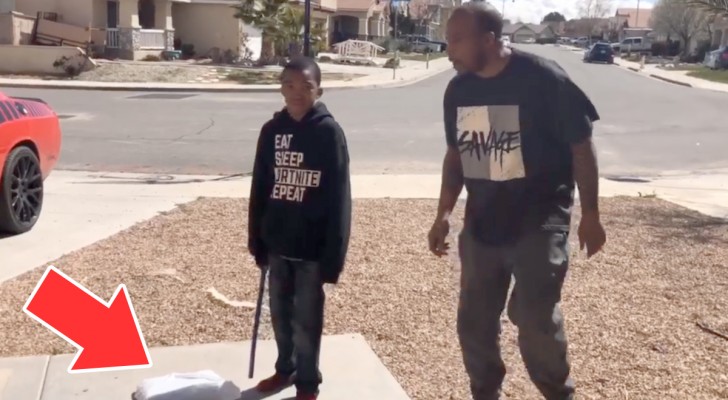 Advertisement
The education of children is increasingly important in modern times: discipline and the proper values must be taught to the younger generations. And sometimes, it is not easy to impart these lessons to the youth.
This is the story of a parent who had to take drastic action to "teach his kid a lesson". Let's see what happened:
via Facebook
Advertisement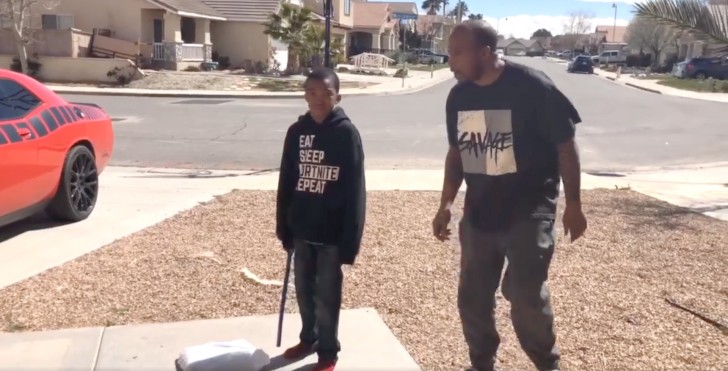 Showboat Presents The Offended Zone/Facebook/Screenshot
Tre Cosby, a dad in the United States, was fed up with his son. The boy spent practically all his free time sitting in front of a TV screen intent on playing video games. "Eat, sleep, Fortnite [a video game], repeat". These are the words that Tre's son has printed on his hoodie.
Of course, Tre's son's (we will call him Tyrone) school grades have been poor due to his constant gaming. So, Tre gave Tyrone a warning: either he dramatically reduce the amount of time he spent on his Playstation (gaming console) or suffer the consequences.
One morning, Tre found out Tyrone had been playing his games rather than doing his homework, as ordered to. Furious, Tre took Tyrone out into the yard.
Advertisement
But before stepping outside, Tre grabbed Tyrone's gaming console and slipped it into a white plastic bag. Then he called his wife and told her to follow them outside (filming the incident).
"You were watching YouTube videos on your PlayStation this morning instead of doing your homework. What did I tell you was going to happen? Didn't I warn you that there would be consequences if you disobeyed me again? That your PlayStation would pay the price?", Tre is heard saying angrily to his son. Tyrone looks defeated, guilty and seems to be fearing the worst.
Once in the yard, Tre places the console on the ground and passes a metal crowbar to his son. "Destroy it. Break it, now", Tre orders his son who is already in tears. Finally, sobbing, Tyrone smashes his PlayStation with the crowbar. But Tre finishes the job: he takes a large rock and smashes it down on the console. The he backs his car over it, reducing it to pieces. Do you consider this punishment appropriate or excessive? Let us know!
Advertisement