73-year-old model proves that age is not an obstacle to having style: "wear what you want"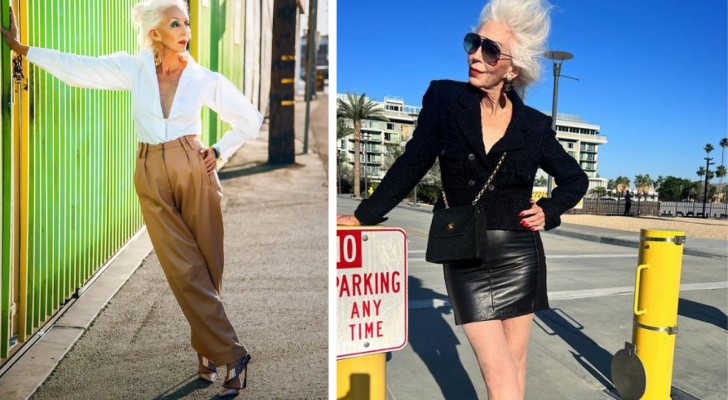 Advertisement
Many people like to assert that "age is just a number", but very few people really embrace this philosophy. That said, there a few people who try to live up to this folk-wisdom. A good example of this is the model and influencer, Colleen Heidemann,  who is 73 years old.
This attractive woman decided to pursue a modelling career at 69 and has documented her life on social networks to show the world that you can wear whatever you want, no matter what your age is.
via 7 News
Advertisement
Colleen made her late debut in the fashion industry fairly recently and, within a very short time, she now has 300,000 fans and followers on her TikTok account. In her video clips, Colleen promotes the essence of the so-called "body positivity" philosophy - a social movement born to promote the acceptance of one's own physical appearance and that of others, regardless of size, age, gender and other, so-called "standard of beauty".
Colleen often shares photos of herself in order to show her audience that you can wear whatever you want at any age: "Some people tell me that I should wear clothes more suited to my age, but I say: my physical age or my mental age? My mind is still young and beautiful! Everyone can wear whatever they want, no matter your age. Always and only wear those clothes that make you feel good!" Colleen said.
In an interview, Colleen was asked how she describes her style and she replied: "I really don't have a defined style. At this stage of my life I tend to wear clothes that I would never have chosen when I was younger. But I don't I have a stereotypical self-image. I really like to change".
These days, Colleen takes much more care of her health and she leads a very healthy life, following a diet rich in raw or grilled vegetables, limiting her consumption of meat and sugars and practicing regular physical exercise. According to Colleen, her age should be considered as a "phase of enlightenment. You realize how many wonderful things life still has to offer us and how many other experiences still await us," she said.
What do you think? Do you agree with her philosophy?