"I'm alone at home, I'm cold and hungry": an elderly woman, abandoned by her children, asks the police for help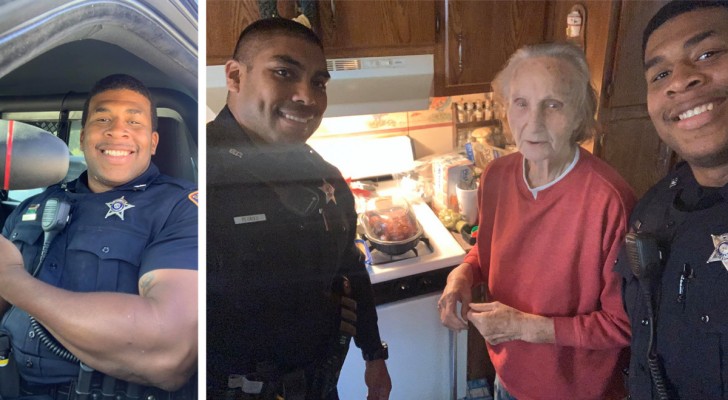 Advertisement
Reaching old age inevitably brings with it some hardships that are difficult to manage, especially if you live alone: a 92-year-old lady from Texas, United States, knows this very well. She has received occasional help from the police following reports from her neighbours that she often wanders around without knowing where she is. The neighbours also stated that the elderly woman is always alone and they have never seen anyone visit her. In short, a very sad situation.
via Spotlightstories
Advertisement
On this specific occasion, a couple of neighbors met the 92-year-old woman near the apartments and - seing that the woman's hands were freezing cold - they decided take her into their flat to warm her up. Soon after, they called the police to report the situation.
Upon their arrival, the police offered to take the elderly lady back to her apartment: "We went to check and she told us that she has two children who have forgotten about her. There was no food in the fridge, only milk and expired lemonade. There was only one bag of cereal and the flat hadn't been cleaned recently. She just wanted to know why her kids don't bring her any food and don't check up on her. She said a couple of sandwiches would be enough to stave off her hunger," recalled officer Marquis Hines.
Officer Hines decided to buy some groceries for the elderly lady: "I came back with a big rotisserie chicken, some bread for a week or two, soup, some chips and some meat and water. She was all smiles when she saw what I had brought her," officer Hines said.
The officer also shared the story on Facebook and the post immediately attracted thousands of complimentary comments. "Police work isn't always about running around and catching bad guys. Sometimes you just need to show someone they're not alone in the world," said officer Hines.