Old woman scolds children who were selling sweets in the street: a stranger buys them all (+VIDEO)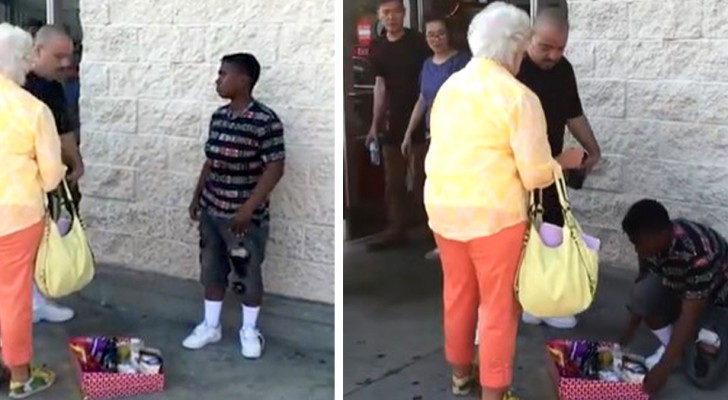 Advertisement
The world is full of people with different characters, different personalities and different degrees of kindness. There are, in fact, some individuals who enjoy making others lives difficult; on the other hand, there are those who try to assist and support those in need.
An example of this is the story we want to tell you about here. At the center of this story are two brothers, an old lady and a man with a big heart. Let's find out what happened together:
Advertisement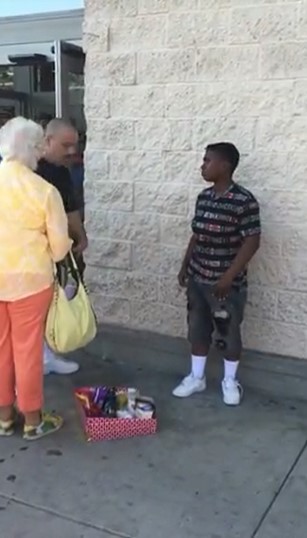 This incident took place in California and became public knowledge thanks to a video posted by Andy Lizarraga. Andy and her mother were at the shops when they witnessed a scene that left them speechless.
In front of a shop there were two children - a brother and a sister - who had a box of sweets and were trying to sell them to passerbys. At one point, an old lady stopped in front of the kids and asked them if they had permission to be selling sweets in the street.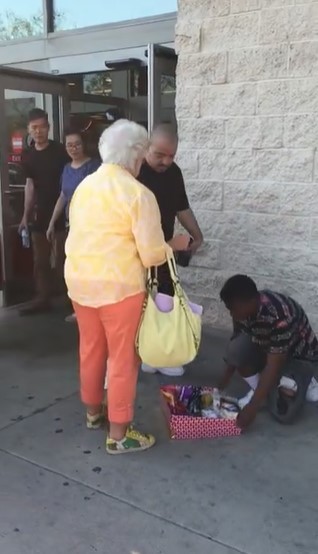 Surprised by the question, the children didn't know what to answer, but luckily an angel intervened. A complete stranger overheard the old lady's interrogation of the kids and he decided to step in. The old woman was trying to intimidate the kids, even threatening to call the police on them, and the man found this unacceptable.
Jay Lopez - the man's name - told the old woman that she should be ashamed of what she was doing. Annoyed by these words, the old woman rattled off some weak justification for her behavior. Ignoring her, Jay asked the kids how much all the sweets cost. After a quick calculation, they told it would be $80 dollars. Without hesitating, Jay bought all the sweets and started handing them out to everyone, leaving the miserable, old woman stunned.
Advertisement
Jay's intervention was captured on video and garnered over 6 million views on social media sites. Many viewers complimented him and labelled the old woman's behavior as reprehensible and disgusting.
In life, it is important never to judge others and rush to hasty assumptions. Let's hope this old woman has learned her lesson.