Mother distracts her crying 2-year-old daughter using a foolproof technique: 'It always works'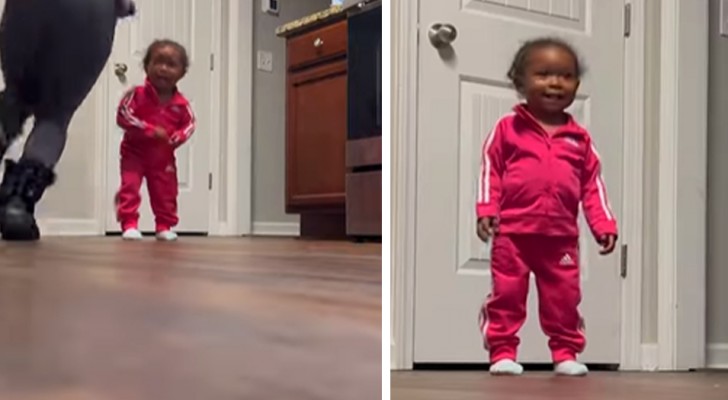 Advertisement
Young children, between the ages of 1 and 4, can become very naughty and very often parents get frustrated because they don't know how to deal with their kid's tantrums. As long as the child only throws a fit occasionally there's nothing to worry about. But if it becomes a habit, it's reasonable to ask yourself why and analyse the matter thoroughly. The mother who is the subject of this story knows why her 2-year-old daughter cries hysterically at certain times of the day and she has also found the perfect remedy to calm her down. Let's see how she does this:
Advertisement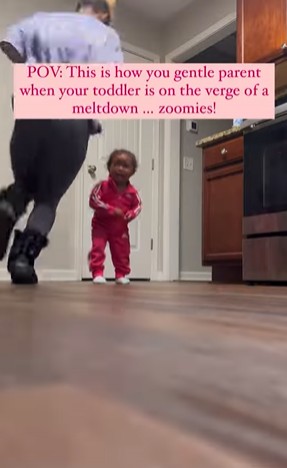 Cromartie is a 26-year-old mother who is raising her daughter Icey, a very sweet 2-year-old girl who, like all small children, occasionally acts up. Cromartie is well aware, for example, that Icey is particularly short-tempered when she is hungry and if their is a delay in the arrival of her meal. The little girl starts crying and screaming her head off to attract the attention of her parents. Having identified the problem, Cromartie also found a solution. Knowing that food for her daughter is being prepared, Cromartie tries her best to distract her daughter. In a video that she published to her Instagram account, Cromartie starts running in circles, attracting the attention of her daughter with strange behavior. The little girl, who five seconds ago was throwing a fit, starts laughing heartily.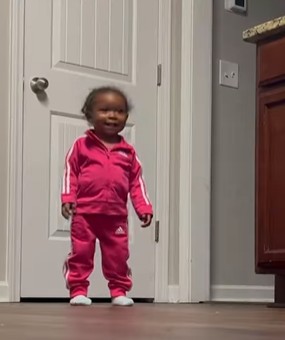 The change of mood of the little girl is almost immediate. The little girl starts laughing and is fascinated by her mother, who is running around in circles entertaining her. In this way, Icey has "forgotten" that her food hasn't arrived yet and she no longer cries.
This may seem like a silly technique, but as you can see from the video, it takes very little to make a child smile again - and without resorting to using cell phones, tablets or other similar parental aids.