20 simple tips that make a parent's life much easier
You know how difficult it can be to go out with your kids to buy shoes ...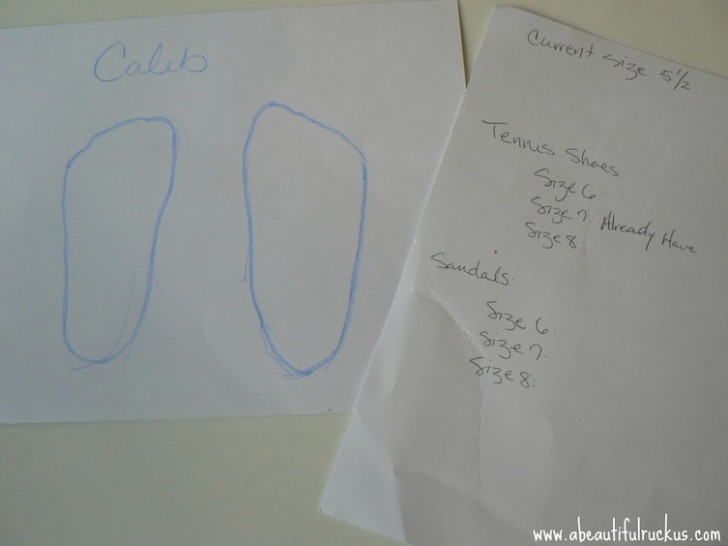 Do not throw away plastic containers, they can be helpful for the most diverse uses, starting with your baby's pacifier!
A change of clothing for each day of the school week! In this way, in the morning your children can get dressed quickly and independently!
Do you need a play box for your child? You can get a roomy and safe play box that is bruise and bump proof by using an inflatable pool!
You only need a few beads to create a bracelet that shows the phone number to call in case of an emergency.
How to manage your child's after-school activities? This clock gives a clear picture of things to do even for children who still do not know how to tell time!
Do you want to make your children's shoes non-slip? Arm yourself with hot glue!
Sometimes it happens that medicines have to be administered to children so here is a method with which to remember the doses and times!
If you are going on a vacation, you may want to start out as organized as possible! One way to do this is to prepare your children's clothing by dividing them into daily changes.
Food, colored markers, games ... If you want to try to protect your car, spreading a sheet under the baby car seat will be of great help.
It could happen that eating in the car is unavoidable so minimize the risk of a disaster by preparing food baskets!
Where to put baby bibs? One possibility is to hang them on a self-adhesive hook behind the high chair to have them always at hand!
Help your children to distinguish the right from the left (and put on their shoes correctly) with a similar trick.
Use safety pins or paper clips to keep socks paired inside the washing machine or dryer.
Emergency measures to keep children away from shelves and furniture. Keep the doors and cabinets closed using dog collars.
Prevent hard to clean stains on clothes by protecting them with transparent film especially during moments of recreation!
Finally, never forget the usefulness of an object such as an adhesive roller ... Do not tell us that you do not have one at home!
No more (very) dirty and sticky hands when eating popsicles! You can limit the messy dripping by putting cupcake liners at the base of the popsicle!