8-year-old discovers his waiter friend is struggling and insists on helping him
Advertisement
It is a fact that children have big hearts. Often it is they, with their spontaneity, innocence and love for life, who can teach lessons to adults. It happens, for example, that kids become so attached to some people that they jump in, without hesitation, to lend a hand if these people get into difficulty.
This is exactly what happened in the story we are about to tell you about. At the centre of this story is an 8-year-old boy and his best friend: a waiter at a restaurant where the child used to go with his parents. But let's find out what happened:
Advertisement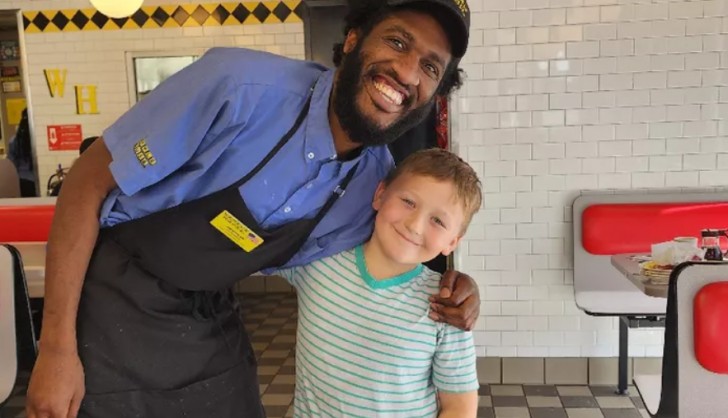 This story took place in Little Rock, Arkansas, USA, where 8-year-old Kayzen Hunter did something amazing for his favorite waiter. The child used to frequent a restaurnat with his family and it was here that he met Devonte Gardner, who, in a very short time, would become a great friend, despite the age difference.
The 29-year-old waiter used to always welcome the child and his family with a smile and always give the boy a high-five. Over time, the relationship with Devonte became more and more important for little Kayzen, and he always asked to sit at tables Devonte was serving.
One day, while Kayzen was in the restaurant with his grandfather, Devonte asked them if they knew where he coud get a car for a good price: every day he had to walk to work and this was less than ideal. The house where he had lived with his wife and daughters also had had some problems, so they had moved to a motel. As a result, Devonte did not have a lot of money for a car.
This story touched Kayzen, so he decided to start a fundraiser for his friend. Vittoria Hunter, Kayzen's mother, said: "He is a boy with a big heart. He kept telling me that we had to start this fundraiser to help Devonte, and in the end, we did so".
Advertisement
The fundraiser set $5,000 dollars as the goal, but, very quickly, more than $100,000 dollars were donated and this changed the life of the waiter. "We were forced to leave our old home because of the cockroaches and the damp which was a big risk to my children's health," Devonte said. He continued: "We moved, but we are struggling financially. Kayzen's gesture moved me deeply and I never expected such a thing to happen to me."
Devonte used part of the funds to pay off his motel bills, moved into a nice rented home and also bought a car. "What remains of the funds, I want to put aside. I want my girls to get a good education and a wonderful future," Devonte said.
And now, all of this can happen - thanks to an 8-year-old boy and his big heart.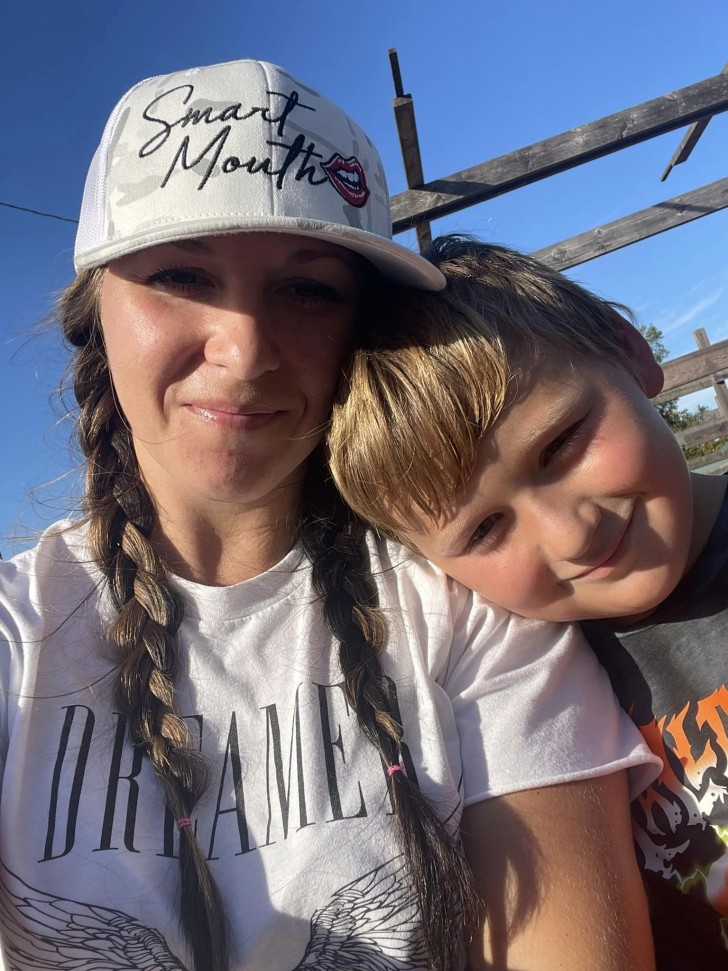 If you think about it, Kayzen hasn't done anything a good friend wouldn't do: he understood that a person he cared for was in trouble and extended a hand. His altruism played an important role in this. And, of course, the generosity of the donors to the fund cannot be forgotten either.
The world can be a wonderful place and it certainly is even better with people like Kayzen in it, wouldn't you agree?