At 82, this elderly man still has to work: influencer raises $50,000 in less than 24 hours to help him retire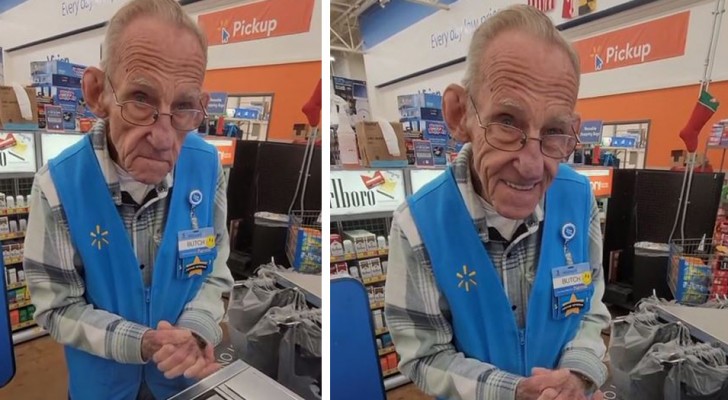 Advertisement
The constant increase in the cost of living has been hard on many people. On the web, unfortunately, we see more and more stories about someone who has reached retirement age but still has to work: stories like these are heart-breaking. Even the most dedicated workaholic in the world should be able to spend their retirement in peace once they reach the age of 70. Not everyone is lucky enough to be able to afford to retire, but sometimes, they meet kind people who end up helping them out. One example is Butch, a friendly 82-year-old sales clerk.
Advertisement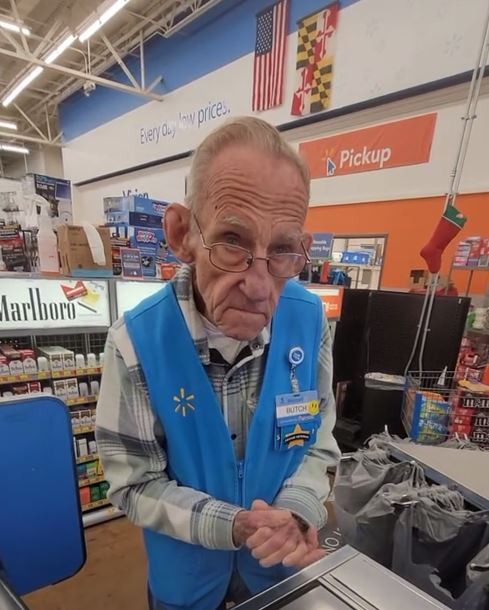 A TikTok user named Rory McCarty was shopping at his neighborhood Walmart store when he spotted an 82-year-old sales clerk named Butch. During his first meeting with Butch, Rory asked the elderly man if he was aware that he used his influence on TikTok to help still-working seniors to retire.
In a 42-second video clip, Rory is heard explaining to Butch that other workers around his age had gone viral on TikTok and had received large donations through GoFundMe drives, allowing them to retire. Rory recounts how he helped one elderly employee raise $100,000 and had raised $50,000 in four days for another 82-year-old employee. Butch, a Navy veteran who served his country for 10 years, seems surprised to hear this and says, "Well, that sounds like a dream." Rory goes on to ask him, "Now imagine someone raised that much money for you."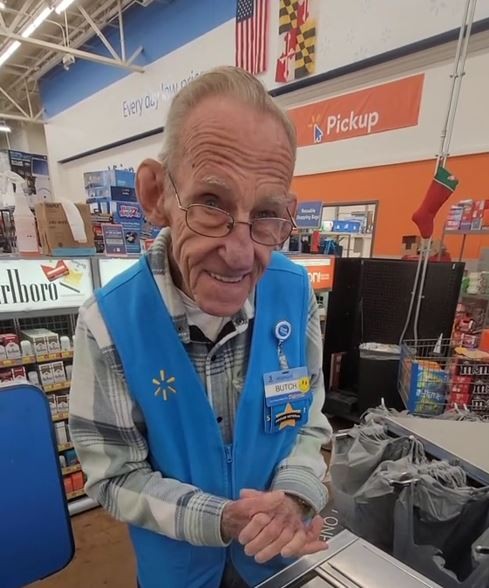 The video clip garnered more than three million views, and in just 24 hours, Butch's dream came true: "We got to $50,000 in 24 hours, and then we went to $75,000 twelve hours later - that's about $25,000 every 12 hours," Rory said. In just a few days, Rory received donations totaling $84,255.
Rory later recorded Butch's reaction to the fundraiser. The elderly man hugged him and thanked him and all the people who helped him. "How did I get so lucky?" Butch asked himself. When asked what he would do with the money, Butch replied:
"I'm going to visit my kids in Florida, fix up my house and enjoy the last 10 or 12 years that I have left."