Four young people find an wheelchair-bound woman stuck in the rain: they didn't hesitate to help
Advertisement
Good deeds nearly always pay off and it feels good to help out those in need. Four young men from Florida, USA, experienced this feeling firsthand after receiving praise from thousands of web users for driving an elderly nursing home resident back to her home after the her mobility scooter broke down in the middle of a thunderstorm.
via FoxNews
Advertisement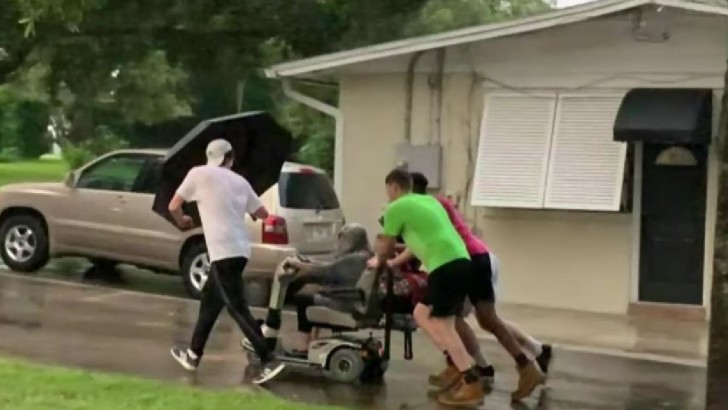 Living Independent Community public relations officer Katty Castro from Florida, witnessed the kind gesture and took photos to capture the scene. "Because this is a very quiet neighborhood, I was surprised to hear laughing and to see four young men pushing one of my residents down the road during a heavy thunderstorm," Katty said. "They were pushing her up a steep slope towards her home. These heroes were so focused on helping her that they even covered her up an umbrella and didn't care that they were getting soaked".
Ms Castro said she thanked the men for their kindness and asked them to pose for a group photo once their task was over. The shot was then shared within a neighborhood posted to social networks.
Advertisement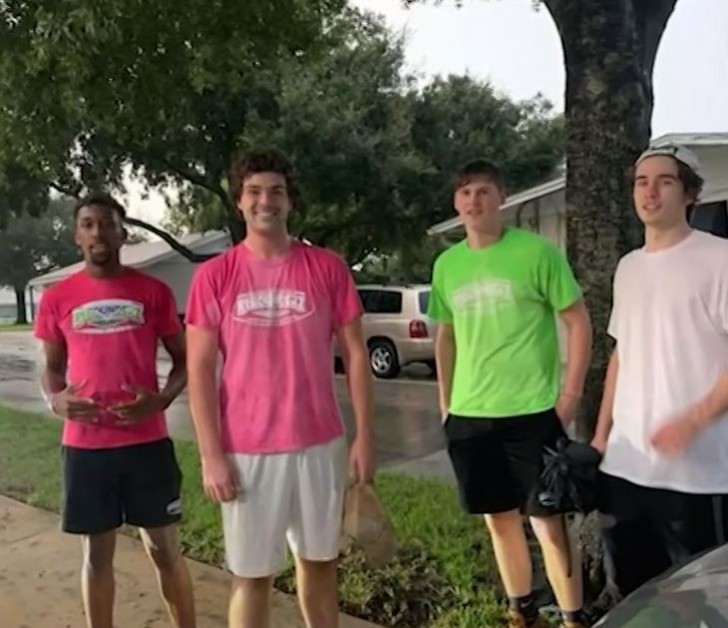 The photos quickly went viral on the web, attracting hundreds of congratulatory comments for the four young people: "We noticed that the woman's scooter had broken down. We were all tired, dirty and wanted to go back to our hotel after a long day of work," one of the young samaritans said. "Seeing the elderly lady stranded like this, we knew we had to help".
According to Katty, the young men pushed the scooter for more than a mile uphill, all the time shielding the elderly woman from the driving rain. "We just wanted her to get home safely," one of the young men explained. "We weren't expecting recognition or a reward. We just wanted to help a member of our community. Given the media coverage of the story, we sincerely hope that other people will follow our example."
A round of applause for these guys!
Advertisement