Company sets up a gift exchange game and randomly assigns presents to each staffer: one employee wins $175,000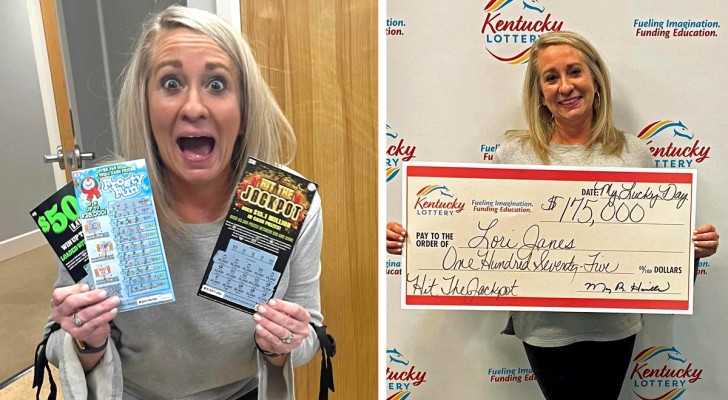 Advertisement
The holiday season is always very intense and each of us has many things to do. First of all, there is the organization of lunches and dinners for numerous people and then there is choosing gifts, and much more. In the working world, each company organizes itself as it sees fit and, usually, it is the boss who dishes out gifts to his/her employees.
In the story we want to tell you about, however, something very particular was chosen as a gift from a boss and from which one employee benefited. But read on to find out what happened:
via People
Advertisement
This story took place in Louisville, Kentucky, in the United States, where Lori Janes, an employee of a dental office, had an special moment thanks to a game she played with her work colleagues. Most companies celebrate the end of the year together and some have inventive ways of tdoing this. In this case, Lori's business opted for having a "secret santa" game (an arrangement by which a group of colleagues exchange gifts anonymously, each member of the group being assigned another member for whom to provide a small gift, typically costing no more than a set, small amount).
On the second round of gift selection, Lori got a pack of 25 scratchcards. Encouraged by the others, Lori started checking the cards. She got a $50 win on the first ticket, and then, something incredible happened.
Scratching one of the cards, Lori was stunned when she won a whopping $175,000 dollars. Lori could hardly believe her eyes. "No one was able to keep calm. There were those who double-checked the ticket over and over again and those who scanned it to get a confirmation from the lottery company. We were all speechless," Lori said.
Once she had confirmed the win, Lori immediately called her family to let them know how lucky she had been. Thinking it was a joke, her husband and children didn't believe it at first. But once they heard that the background screams of joy, applause and congratulations from the other employees, they realized Lori was telling the truth.
Most of Lori's colleagues were left dumbfounded. There are many people who try their luck on scratch cards, but very few actually win. In this case, however, Lady Luck smiled on Lori.
Has anything like this ever happened to you?