Valentine's Day: a woman gives her husband photos of all the women he liked on Instagram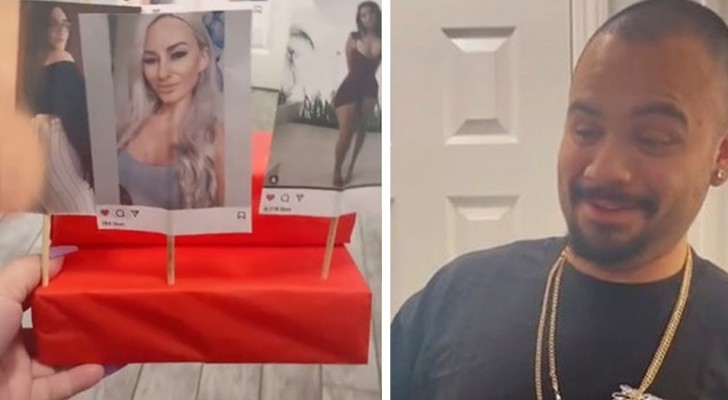 Advertisement
Valentine's Day has always been considered the one day of the year when love in all its forms is celebrated: couples in love exchange gifts and chocolates, roses and flowers are bought, and a candlelit dinner is a must to say once again and with more feeling "yes, I love you!". But not all Valentine's Day celebrations are the same and equally welcomed: there is a woman who on her TikTok profile has recorded the special moment in which she gave her personal gift to her partner, a decidedly provocative gift!
via The Independent
Advertisement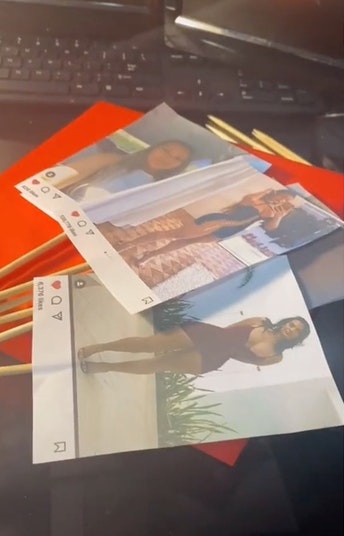 A TikTok user named Gloria has posted two short videos in which she shows how she made her very special and very, very provocative gift to her husband: she took a box and inside it she put all the printed photographs of the sexy women that her partner had secretly "liked" on Instagram.
The woman wrote on TikTok: "I gave my husband this cute little box filled with photos of all the girls he liked on Instagram. I hope he likes this gift!"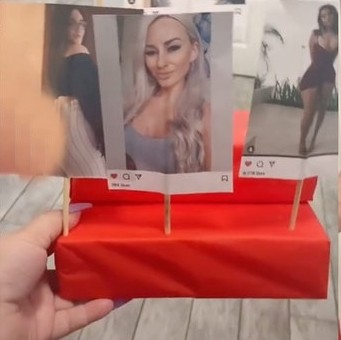 The woman took a box, wrapped it with red wrapping paper (a provocative symbol of love and passion), and above it she attached the provocative photographs that her husband had liked on Instagram in the preceding days: first she identified them, she saved them on her mobile phone, she printed them on paper and stuck each of the photographs on toothpicks, to stand up as if it were on a very, very special cake ...
Advertisement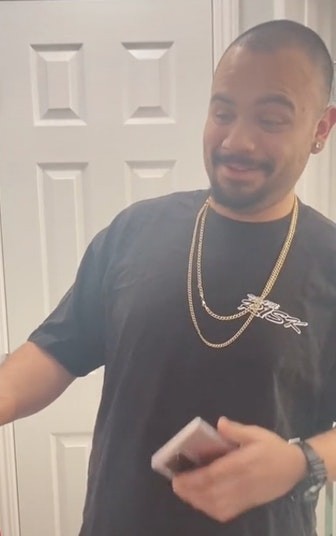 And judging by the video Gloria posted on her TikTok profile, it seems her husband is not only surprised, but also rather ... embarrassed! Gloria gave her partner an exemplary lesson by giving him a Valentine's Day gift that we are sure he will never forget: will he have taken the hint? Will he now stop peeking at other women's social profiles and will he only be thinking about his wife as a woman? After such a surprise, we are sure!
Try making a surprise like that for your partner, who knows...maybe in the future they will... keep on the straight and narrow!