Young woman graduates and kneels at her brother's feet: her way of thanking him for giving up his studies for her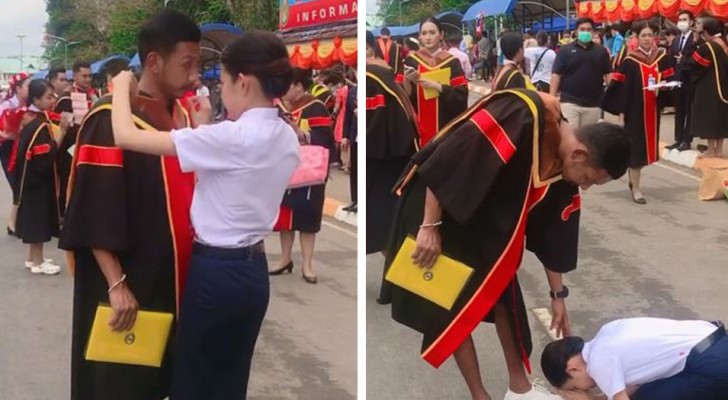 Advertisement
When someone has a precious dream, they try to do whatever it takes to make it come true. But when the challenge is bigger than expected, it takes time and the help of others - often loved ones - to make the dream come true.
An example of this type of loving help is the story of a young graduate in Thailand, who became famous on her social network accounts for kneeling at her brother's feet during the graduation ceremony to thank him for the sacrifices he had made for her to get an education.
via Says
Advertisement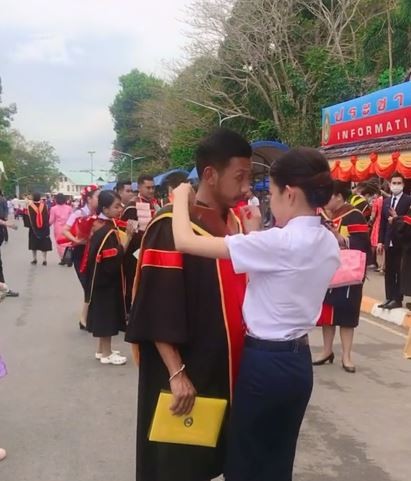 videoTikTok - @chnitakotchasit
Young Ying Chanita explained that her mother was a rubber collector and didn't earn enough to support the family; so, about 10 years ago, her brother - Nattapong Chanapol - decided to drop out of the second year of vocational school to contribute to the family's livelihood. After dropping out of school, he helped his mother collect and sell rubber.
The two still live with their mother today in the province of Surat Thani in southern Thailand. Ying said that at the time, as a middle school student, she had not understood what her brother - now thirty - had done for her. But in the final years of university, the young woman realized what an enormous sacrifice Nattapong had made for her.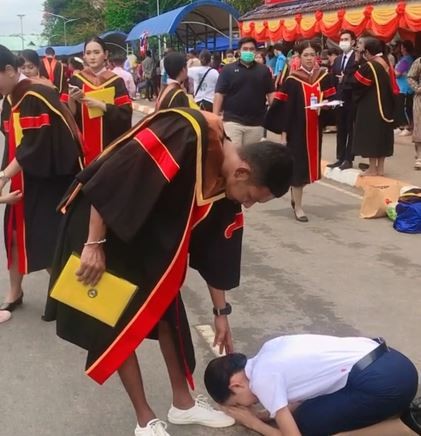 In a video that has been viewed over 10 million times on TikTok, Ying is seen kneeling in front of her brother in an act of gratitude.
"I did it from my heart, wishing that he too would have his moment. Because my brother didn't have the opportunity to study, he donated his savings to me. My eternal thanks to my brother who sacrificed everything for his little sister," Ying stated. Naturally Nattapong was moved by the gesture made by his sister: "When I saw her in her graduation gown I was moved. I am very happy that she was able to graduate. Her achievement made everything worth while. And I want to tell my young sister that I am very proud of her and the woman she has become," he said.
It's normal for family members to help each other out, but giving up one's future in favor of that of a sibling isn't common, so we want to join the chorus of applause for this generous young man.