Professor retires after 50 years: the whole school comes out to bid her farewell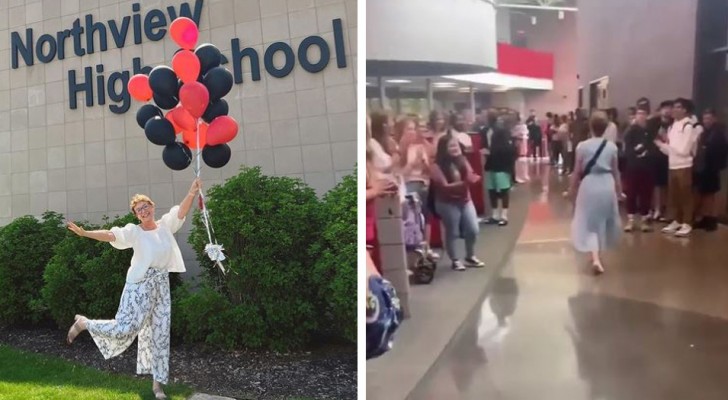 Advertisement
The profession of teaching is extremely challenging, but also rewarding: teachers and professors become an integral part of their students' lives and have the task of not only instructing but also guiding their students to deal with the outside world. In fact, good teachers have a very significant impact on many students' lives in a very positive way.
Some educators, in fact, dedicate their entire working lives to their students. An example of this is Professor Sheridan Steelman, who worked at a high school for 50 years.
Advertisement
After half a century of honorable service, Professor Steelman chose to retire, and her students and all the school staff decided to prepare a beautiful farewell surprise for her.
Her daughter, Katherine, recorded the moment in a video that she shared on Instagram. In the video, we see Professor Steelman completely stunned when finding that the entire school had turned out to bid her goodbye.
Advertisement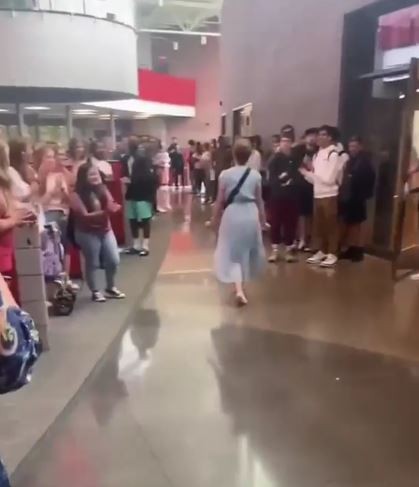 The short video shows everyone applauding the Professor as she leaves her classroom for the last time. Full of emotion, the teacher walks down through the corridors of the school amid the applause. A caption tells the story: "Professor Steelman was only 22 years old when she started working here as an English teacher. The entire school paid tribute to her on her last day of work and before she starts her well-deserved retirement."
This wonderflu video touched users all over the world and has garnered more than 1.3 million positive comments. Katherine explained that in addition to teaching, her mom also raised six children. But there's more: this super mom and teacher "got her PhD at the age of 67 and her first book was published this year." A true example of integrity and grit from which we can all take inspiration.
Advertisement