54-year-old looks much younger and some mistake him for his stepdaughter's boyfriend: "sometimes it's embarrassing"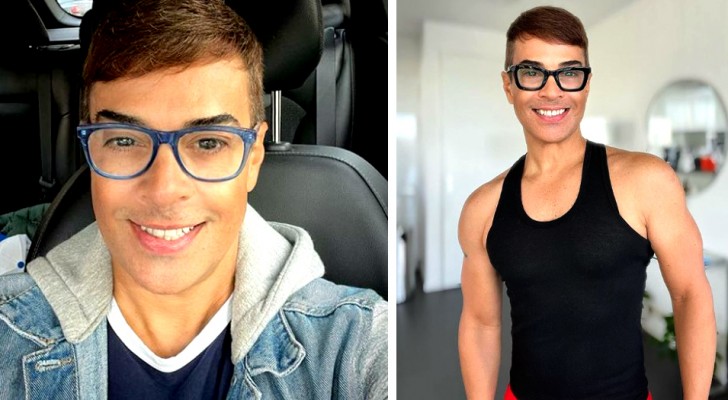 Advertisement
As we age, our bodies start showing signs of the passing of time. For example, you might start to notice a few more wrinkles on your face. To ensure that this does not happen too quickly, you need to keep fit and healthy to "fight off" the ravages of passing time. There are some who find this easy to do; then, there are others who have to put in a bit more effort to achieve this goal.
The results for the dedicated can be stupendous and the subject of this story knows all about this. This is a man who seems to have found the elixir of life and shows himself on social media as being in great shape. Here is his story:
via Mirror
Advertisement
Edson Brando is a social media influencer from Groningen, Netherlands and is 54 years old. Edson has become very famous on the web - not only for the content that he constantly creates and shares, but also for the way he looks. In fact, you just need to look at him to see that he looks years younger than 54.
Most people who meet Edson, or who know him through social media, are convinced that he is at least 20 years younger but this is not the case. His secret, he says, is his positive attitude, working out, a controlled diet and not smoking.
Advertisement
At times, however, Edson's youthful looks can have some negative and, at times, embarrassing results. For example, on some occasions, he has been mistaken as his stepdaughter's boyfriend - and this creates a bit of embarrassment for all concerned. "Even during family reunions, people ask my father if I'm the youngest son, when, instead, I'm the eldest and I have brotherw who are several years younger than me," Edson said.
Even at the airport he has had some problems: "During a trip, I was held up because the authorities didn't believe I the age I said I was. Only when they saw my passport and realized their mistake did they let me continue on with my travels," he said.
Apparently, it's all down to effort and willpower. Edson has never undergone any surgery or had any special treatments. He just pays attention to what he does and takes care of himself. And he always faces life with a smile and meditation.
What do you think about Edson's looks?
Advertisement