Fast food restaurant owner helps a young employee: "you don't stop being a mom just because they are not your children"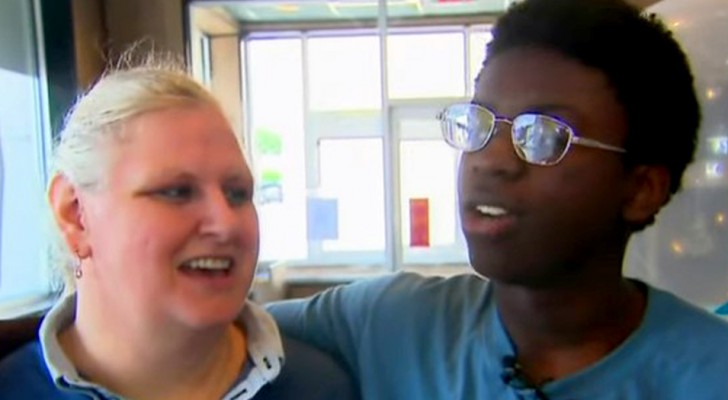 McDonald's restaurants serve billions of burgers every year, but there is a place in the United States where workers are served - and helped out - by a very special woman. Mrs Andrea De La Rosa, deputy director of the restaurant, is known for her kindness and helped a teenager who works with her to submit an application for admission to a university. And now, in fact, Emanuel Graham, 18, is an economics student at the University of Massachusetts.
Here is their story:
via CBS News
Advertisement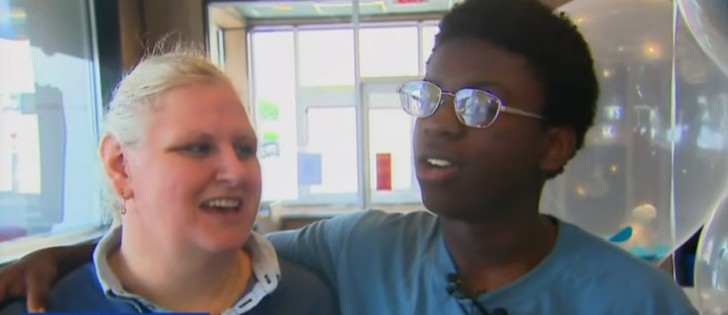 YouTube screenshot - CBS Evening News
"I didn't think I'd make it to college, or my senior year," said Emanuel, attributing his extraordinary achievement - at least in part - to his mentor Andrea. Andrea has offered countless teens in Lynn, Massachusetts, an abundant dose of love, support and guidance. "You never stop being a mother just because they are not your children," Andrea said.
Emanuel is very fond of Andrea - so much so that he has given her the nickname "Mama McDonald's". Emauel said: "She treats me like I am her son. She always checks up on me. She makes sure I have everything I need.". Andrea, a deputy director at McDonalds explained that guiding young people in their first job means more than just giving them orders: "It's about listening, helping with homework, answering university admissions questions and with everything possible for the kids who work in fast food restaurants," she said.
"It's just a little bit of kindness, a little bit of love and it means a lot to me," Emanuel commented. "I have been alone since I was 14. Having a person by my side who supported me, who helped me to overcome problems, slowly healed me from my pain," he added.
Andrea has helped and supported all her employees. Many described Andrea as the mother figure they never had. It is truly amazing how this woman managed to treat all these young people with kindness and respect.
An example for all of us to remember and, if possible, follow.