This woman helps students at the school crossing and gives coats to students who need them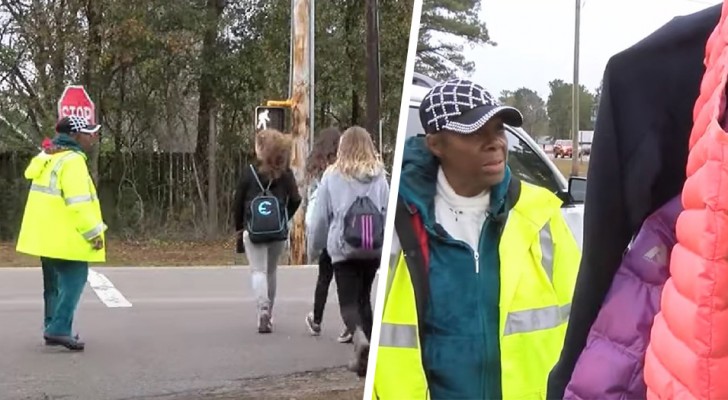 Sometimes, the simplest ideas can cheer other up, all you need is a little inventiveness. Like Ms. Minnie Gallowa, a pedestrian crossing attendant for a school in New Hanover County, North Carolina, United States. In nearly twenty years of service, she made sure the children safely crossed the street to school and back. But Ms. Minnie didn't just guarantee safety, she also put a smile on their faces.
via ABC
Advertisement
In addition to always being friendly and ensuring the safety of the students, Minnie collected some coats from a charity to distribute for free to some children on their way to school.
Ms. Minnie placed 30 coats on a hanger near her work spot and distributed them to the children who came and went from school to make sure they were warm. "Sometimes I don't know if they have coats or not. Some say they have them at home, but I can't know for certain and I make sure they can have one from me if they want it," she said.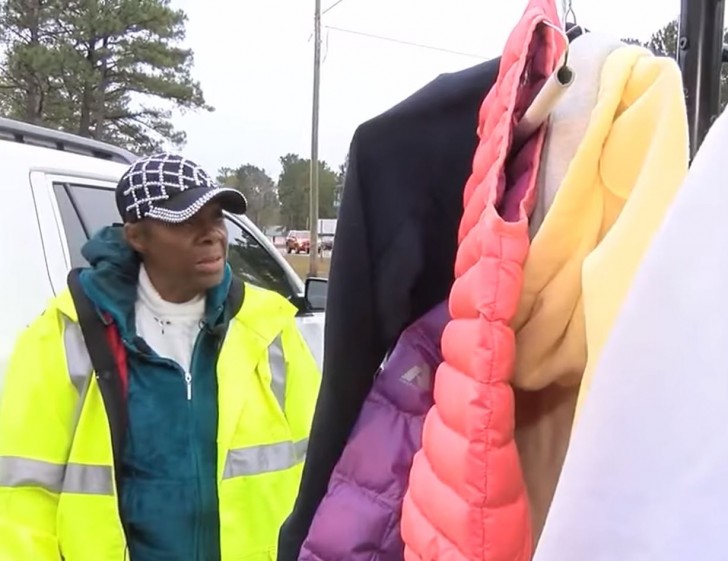 The story of Mrs. Minnie became very popular thanks to a post by a mother who shared the happening on Facebook: "This sweet lady is here every day at the pedestrian crossing in front of my children's school. She always greets us and looks happy to be there and to help the little students to cross safely. Today, I noticed that she had a coat rail with coats on it next to her car and "free coats" signs posted everywhere," wrote the woman.
"I needed every ounce of restraint not to park the car and get out and hug her, to thank her for using her time and resources to keep our students safe and to give coats to those who might not have them. She is an angel in this troubled world. People like her give the rest of us hope that we can live in peace and focus on the things that really matter," she concluded.
And we can only agree with this sentiment.