Brother and sister are adopted by different families: after 40 years, they find themselves living in the same area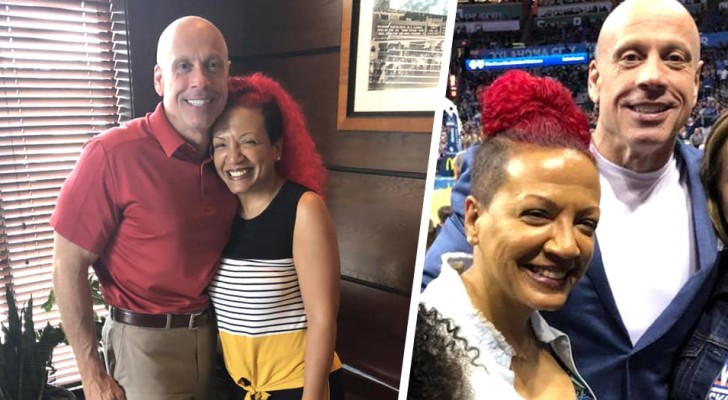 Advertisement
Life has a strange way of taking you back in time, constantly reminding you where you come from. For Kitt Wakeley, it was memories of his childhood. Despite many years having passed, he and his sister had not seen each other after being separated through adoption. During their childhood, they had been transferred from family to family in the foster care system, eventually being individually adopted by two different families. Kitt, however, was never able forget his sister. Then, one day, Kitt received an unusual friend request on his Facebook page.
via Youtube / KFOR Oklahoma's News 4
Advertisement
Today Kitt is a successful man, who has everything he could want in life: a long-running musical career, a wife who supports him, children, a house ... in short, he is a success. But for Kitt, there has always been an unresolved issue, though - a missing piece of his life that he wanted to find. He wanted to find his half-sister, Tasha, with whom he had spent the first few years of his life, struggling together to get through the difficult times. The two were abruptly separated once they were both adopted by two good families. Kitt still remembers the sound of shopping bags rustling as the adults around him packed Tasha's things and took her away. Kitt still hates this sound: "I just remember that she was crying and I was crying, and then they took her out the door".
Although Kitt had never stopped thinking about Tasha and looking for her, he had never been able to track her down. One day, however, he received a new friend request on Facebook from a woman who claimed to be his sister.
Kitt did not immediately believe that the woman was his sister, but instead of proposing a DNA test, he asked the woman about things that only his sister could know. The woman answered his questions correctly and confirmed she was Kitt's sister. Ironically, she had found him. When Tasha saw Kitt's smile in the Facebook photos, she got the feeling that she had finally tracked down her brother - and she was right. After 40 years, they had found each other again. Even more shocking, the two discovered that they lived less than 2 km away from each other:
"It's incredible to think that we have been to the same grocery stores, the same gas stations, the same bars over the years. We've been to the same places all the time but had no idea."
This is an incredible story and reminds us never to give up in life.