Woman was so impoverished that she had to play with paper dolls: years later,her son gives her her dream gift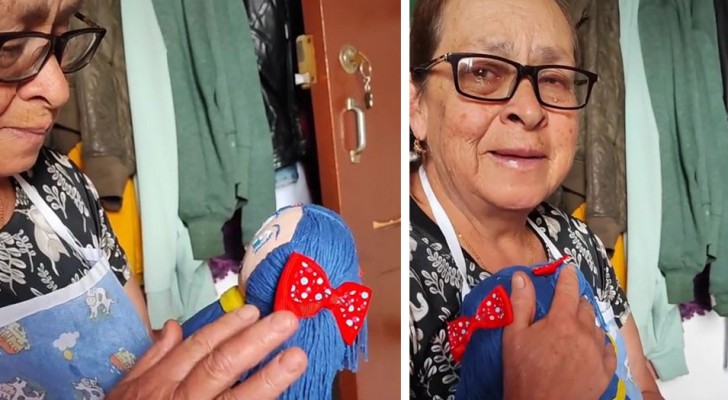 Advertisement
In most cases, when you become a parent you tend to put your dreams aside and work to make those of your children come true: the unconditional love you have for your kids ensures that their happiness come before your own. But there comes a moment in life when the roles are reversed. In fact, once kids become adults, many are moved by the sacrifices their parents made to raise them - and this is what happened in this story.
Advertisement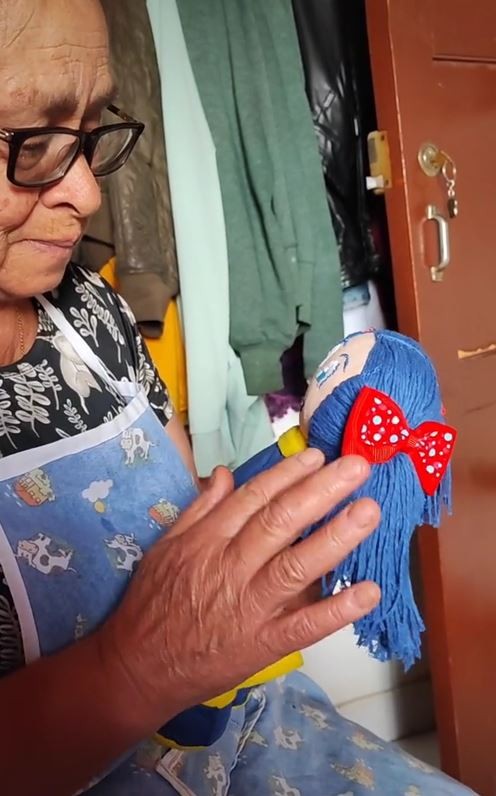 Gilberht Velasco Día, a young man from Colombia, is the son of a lady who did not have a very nice childhood. The woman told her son that, since her family could not afford to buy toys, as a child she used to cut out and play with the doll logos which appeared on the packaging of a certain brand of pasta.
Years later, Gilberht decided to surprise his mother to thank her for all the sacrifices she had made to raise him right. The pasta brand with the doll logo was still in business and is also very famous in the country. Gilberht contacted the company to get a drawing of the doll on their packaging in order to have one made. He then contacted a website that makes custom dolls and asked them to make the doll as accurately as possible.
Once made, Gilberht decided to immortalize the moment in which he gave this gift to his mother, also sharing the exciting moment on his social media account. In the video, we see the elderly woman who - as soon as she sees the doll - is seized by a mix of feelings: from the look in her eyes, we can see how moved she is. She is so thankful to her son for her wonderful gift, made especially for her.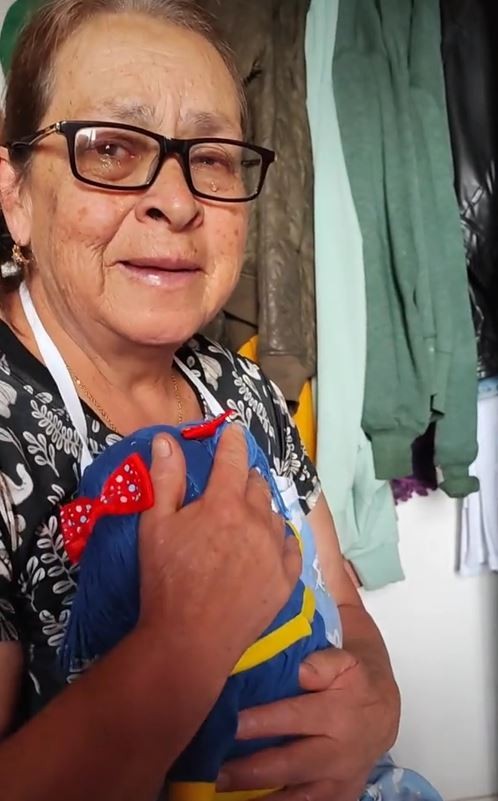 The video has racked up over 2.5 million views and thousands of comments. The feedback was so overwhelming nd positive that Gilberht had to publish another post to thank all the people who took the time to write so many wonderful things.
"Tears came to my eyes when I saw her face!" wrote one user. "My mom used to tell me the same thing, I was just like you and when I earned my first paycheck, I also gave my mother a doll," another user commented.
What can we say? This is a truly moving thing this son did for his mother!