Adopted boy receives a birthday cake for the first time: he can't hold back his emotions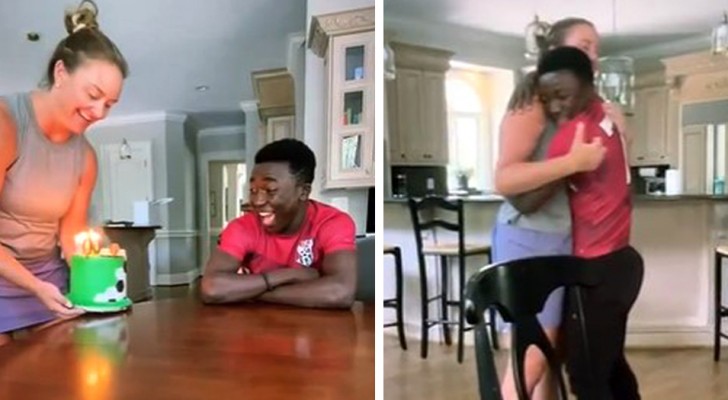 Advertisement
In the world, there is a great contrast in how well people live - some live very well, others suffer. This is particularly noticeable when it comes to children. Children are the first to suffer when even the simplest of daily resources are lacking.
Sometimes, many children don't have enough food and water, but, fortunately, many associations try to help. Thanks to these organizations - and also to many families who decide, for example, to adopt those who are less fortunate - some children get a second chance at life. And this is exactly what happened to two young boys from Sierra Leone.
Advertisement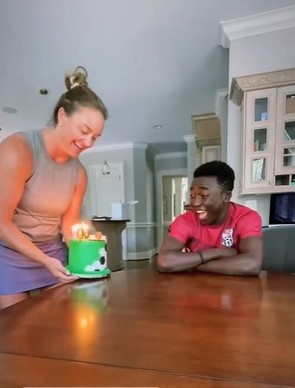 James and Abraham are two brothers who, born into a poor family, were lucky enough to meet two wonderful people who have adopted them, saving them from a bleak future. The boys, after various meetings in which they got to know their new parents and future siblings, moved with them to North Carolina in November 2021.
Mom Jamie and Dad Joe met when they were in high school and eventually decided to get married and start a family. They had 4 children and this seemed to be the right number for them - but then something extraordinary happened. In a time of great change for both of them, both at work and at home, the couple met some wonderful people who ran an orphanage. Intrigued by the nobility of their mission, the two traveled to Sierra Leone to support the organization and it was here they met James and Abraham.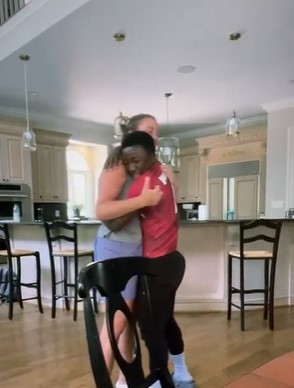 In environments like the one in which the brothers lived, many things are lacking, even the things that are taken for granted in richer countries. Once adopted, these boys were given a new opportunity - not only for the future, but also to enjoy the simple things in life, like celebrating one's birthday. Neither of the boys had ever had a birthday party, and when they did, they couldn't hold back their emotions. The first birthday was for Abraham; then James's turn came and mom Jamie shared the boy's joy on with the web.
In a video posted by the woman to her Instagram account, James is seen sitting at the table as she brings him a simple cake with candles. Normal for most, but not for Jamie.
Advertisement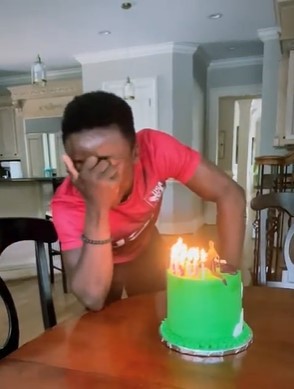 Delighted and incredulous at his luck, the young man breaks into a huge smile of amazement and then runs to hug his mother and father. In the clip, the parents are heard telling him to make a wish, before blowing out the candles. But what more could this boy want than his new family? His adoptive parents are special people who were able to welcome him and his brother into their home and give them the lives they deserved.
We cannot help but wish this extended family all the best for the future.