Couple meet again after 55 years apart and discover that they still love each other: "Love does not age"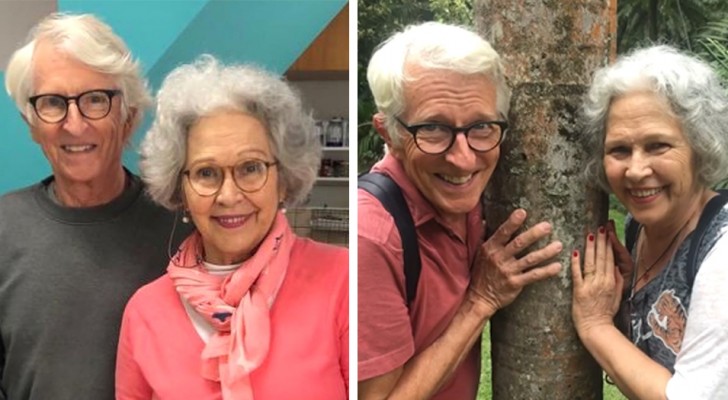 Advertisement
It can happen that you meet the right person at the wrong time and fail to make things work out, despite all your good intentions. At this moment of failure, it may seem that this person is not meant to be with us - but things can go much better when meeting up again, at a more propitious moment. This is what happened to Mary Porto, a 74-year-old Brazilian woman, and Raymond Widmer, a 75-year-old Swiss man. They both got a second chance, after breaking up fifty-five years earlier.
Advertisement
Mary and Raymond met when they were just 18 and 19 years old. Mary had moved from Brazil to Belgium in the wake of her father's job transfer and she then continued her studies at an art school in Lausanne, Switzerland. This is where the young Mary met Raymond for the first time: "While registering at the institute, a handsome young man kept looking at me. I didn't pay too much attention to him, because I was nervous, but afterwards, I realized that he was following me around. So I plucked up my courage and invited him to have a coffee with me," said Mary.
The two started dating and Mary - who has always been a woman who gets down to business quickly - decided to take the first step and kissed him: "I don't like wasting time. So I decided it was time to kiss him. If it had to be, it would be - otherwise, it would end," Mary recalled.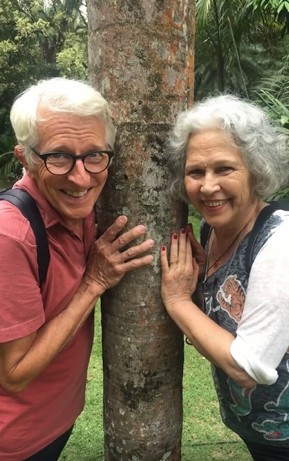 Their relationship, however, only lasted 6 months as Mary was forced to move back to her home country. For another 6 months, the two continued to write letters to each other, but with such a great distance it was impossible to continue a meaningful relationship. So, shortly after, their interest waned and the two ended up stopping to write to each other. Since then, a lot of water passed under the bridge: Mary married her first husband, Samuel, and was with him for 16 years before divorcing (she had two children with him); Raymond also moved on and got married. Mary has been married 3 times, so when she reached the age of 70, she had decided she no longer wanted to have anything more to do with men. But it was only a few years later that she received a yellow envelope bearing a Swiss postage stamp: it was a letter from Raymond who was looking for her - 55 years after their inital relationship had ended.
"When I got the letter, it was very emotional - the image of Raymond virtually materialized in front of me. I couldn't believe it," said Mary. Raymond had found an old gift from Mary in a drawer and decided to track her down, even though he was still married. With great determination, Raymond managed to find Mary's address and send her the letter that changed their lives forever.
Advertisement
It was all so exciting and incredible, and one week after their big reunion, the two decided to get married. Mary and Raymond were both surprised at how they had somehow managed to "age together" and still remain compatible.
"I really think what happened to us was a miracle," they said, "Our goal is to live in the present, happy and together. Love does not age. On the contrary, it is the font of eternal youth". We couldn't agree more and are happy for them!