Caught red-handed: woman hugs her partner, but is filmed texting her lover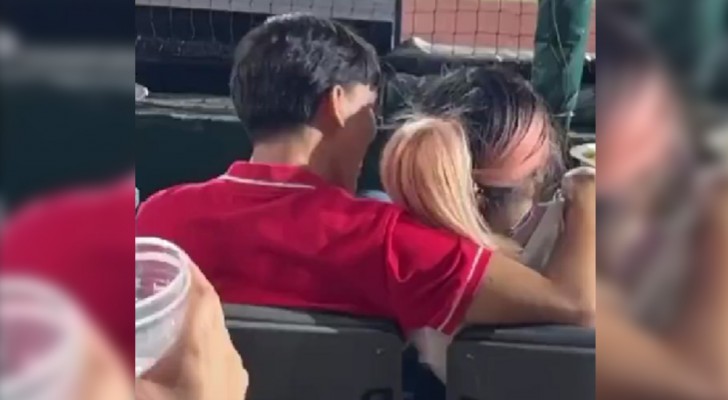 Advertisement
Betrayal is one of the worst things a couple can experience, and sadly, it happens more often than one might think. When it happens, trust is destroyed and it is very, very difficult to rebuild a relationship that has been damaged in this way.
It is for this reason that more and more people show sympathy when they witness an act of cheating, as in the case of the user in the following story, who caught a young woman red-handed sending love messages to another man while in company of her alleged boyfriend. But let's start in order.
via Elciudadano
Advertisement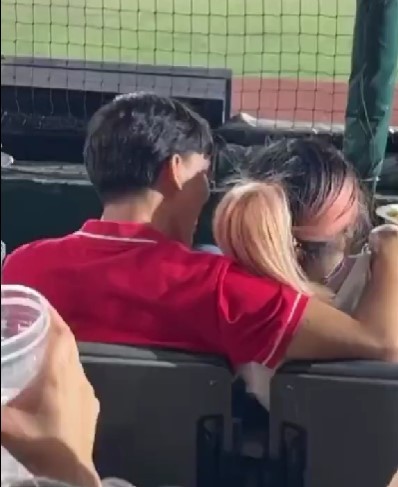 The incident took place during a Mariachi baseball game in Guadalajara, Jalisco, Mexico. One couple watching the match seemed to be a regular, dating pair. They hugged each other during the match, until—at one point—the two moved apart and the young woman turned to hide her cell phone screen from her partner.
Meanwhile, someone sitting behind the pair of "lovebirds" noticed that the woman was having a rather compromising conversation with another man, in which they were making plans to meet up for motives decidely not "platonic".
Advertisement
The onlooker filmed the scene and decided to share the video online. But this caused him to be harshly critized by many for "sticking his nose in". Notwithstanding these critisisms, some supported the posting of the clip to the internet: "This is exactly why it's better be single rather than letting someone betray you and ruin your life," commented one user (who probably had been betrayed themselves).
In short, opinions about what the poster of the video had done were split down the middle and have caused a heated debate - especially about the topics of truth and privacy. What do you think about this?
Advertisement