At the age of nearly 100, this man graduated in philosophy, cum laude: "now he is ready to write a book"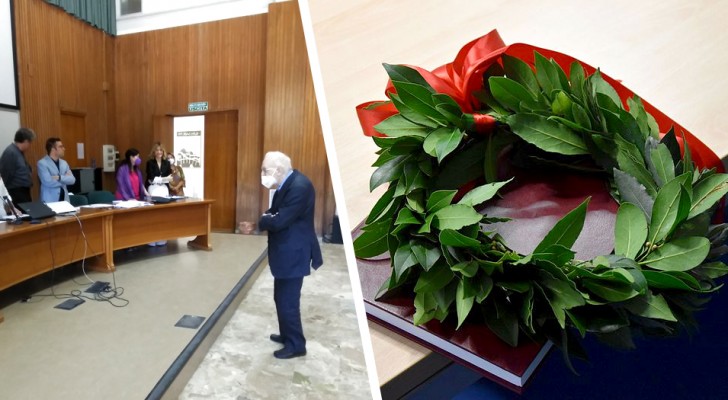 Advertisement
We all know very well how important it is to study and get a good education. Not only can this qualification increase one's chances of entering the workplace and getting a decent job, but it is also a way to enrich one's wealth of knowledge and wisdom. And of course, this applies in particular, to university studies where everyone is free to follow the path they prefer and the subjects they like. For this reason, enrollment at the university has no age limit and it is possible to register and attend whenever you want, even as a retiree.
The subject of this story, Giuseppe Paternò, knows this very well. Giuseppe is a man who, at the age of nearly 100, obtained a degree in philosophy. Giuseppe is 99 years old and here is his story:
via Ansa
Advertisement
Giuseppe Paternò had already become famous on the web when, at the ripe old age of 96, he got his bachelor's degree. Not satisfied with this achievement, the elderly man decided to reenroll and continue his academic education. Born in 1923, married with two children and four grandchildren, Giuseppe has always shown that he wants nothing more than to learn, learn, learn. His desire for knowledge has never faded, despite his age. In his working life, he had been a bellboy and then worked on the railways. Now, at the age of 99 years old, he has added another notch to his list of achievements.
An age in which many people decide to retire and enjoy their old age with family, Giuseppe, in addition to all of this, has also chosen to continue his higher educaton. Above all, he did this while keeping his grades very high (passing from 29.9 for the three-year degree, to the full 30 for the advanced degree). This was a crowning achievement whichboth Giuseppe and his family celebrated. His son, Ninni, stated that now his father is writing a book - The History of the Boys from Via Papireto: a hundred-year journey to Palermo, (which was what the thesis for his degrees were about).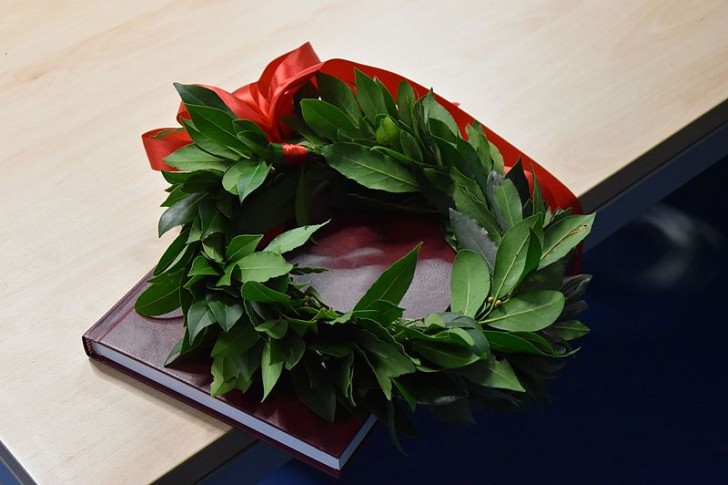 Archeologo/Wikimedia - Not the actual photo
The story of Giuseppe is an encouragement for all those who, at times, feel they cannot go on and want to give up on their dreams. But just look at Giuseppe is enough for one to regain one's confidence. He is a tenacious and courageous man who has not stopped, even at 99 years of age to strive to reach his goals.
We pay our compliments to Giuseppe and a continued happy, successful life.