80-year-old man braves a snow storm to save the drivers of three cars stuck in the road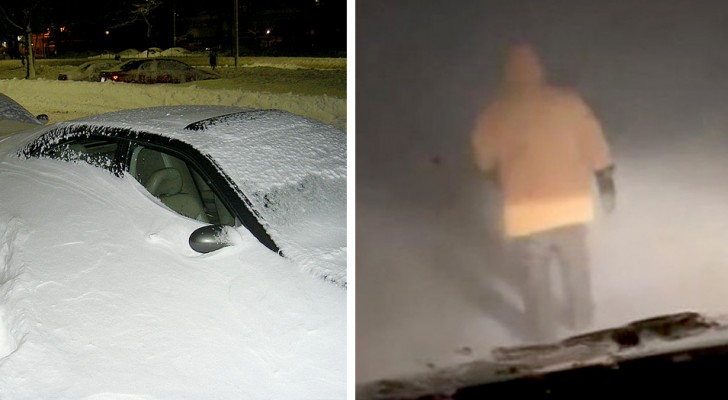 Advertisement
When the winter season arrives, you must always pay close attention when driving in the streets with your car; there may be ice on the road that has formed during the night in the colder temperatures, or sudden snow storms may hit. A snow storm, specifically, can be very dangerous if you are driving your car and it suddenly freezes. What do we do in these cases? Shannon can tell us all about this. Shannon is  a woman who was locked inside her car for more than 14 hours during a really bad, icy snow storm...
via CBC News
Advertisement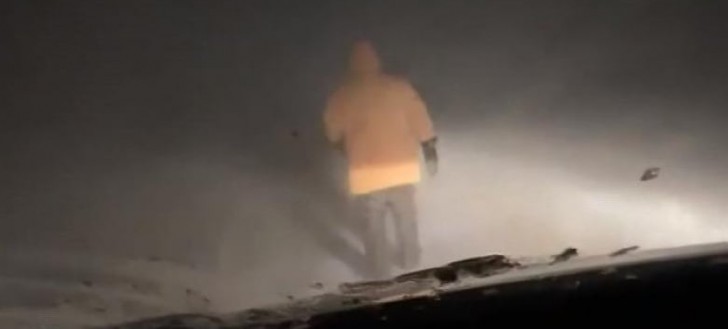 Shannon St. Onge said she found herself stuck in her car on the way from the town of Pense to the metropolis of Regina, Canada. The radio had already announced that a severe snowstorm was probably going to hit the area, but the woman hardly expected that the violent storm would hit her so directly and so suddenly. When the weather hit the area, Shannon had taken a shortcut to get to Regina early, but this was a huge mistake.
The blizzard came as predicted, and the woman could not see out her windscreen no matter how hard she tried, so she decided to call 911 for help. 14 hours after her first call, Shannon was still stuck in her car with the engine running, and not knowing if the gas would last until someone arrived to help. "Will the gas last until morning? What if I get hit by another vehicle? What if I fall asleep and the tailpipe gets blocked? What if I didn't get home safe and sound?", the stranded, frightened woman thought to herself.
Fortunately, her cell phone connection was working at that time, so she searched for a Facebook group of local citizens where she could post to and report her geographic location. An 80-year-old retired man named André Bouvier, saw the alert and he didn't think twice about leaving his house in the blizzard to try to secure Shannon. On the way to the woman's car, André found three other vehicles stuck in the snowstorm, and ended up saving a total of seven people. Then, by walking nearly 400 meters back and forth, he guided the stranded drivers back to his home.
When Shannon arrived safe and sound at the 80-year-old man's home he hugged him tightly - her way of thanking the elderly angel who had saved them all and get them out of the fury of the snow storm: "Once we got to his house I rushed up to him and gave him a big hug. I was sobbing with gratitude, I was so grateful to him! "
Advertisement
André Bouvier said that his actions, certainly ones of great kindness and enormous courage (it takes guts to go out in a snow storm at the age of 80), were the least he could do to save the stranded drivers who were at the mercy of the storm and in real danger; he said he would do it again, and without thinking twice about trying to save people in need of his help.
This elderly man is a real hero!