Man just turned 121 years old and is one of the oldest men in the world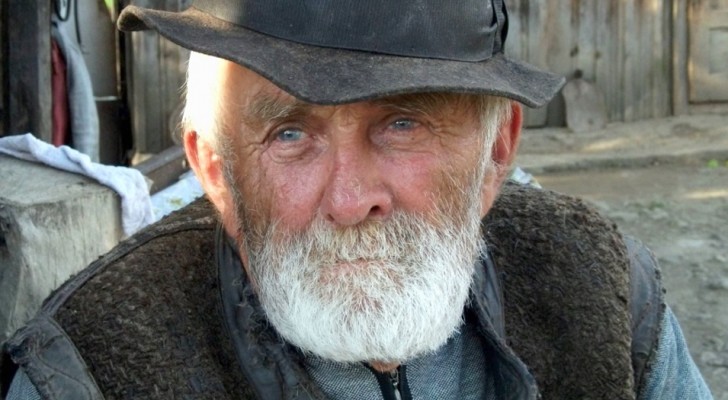 Advertisement
What is the elixir of life? We don't know exactly what it is, but the reality is that we all want to live forever, defeat old age and sickness and be able to stay healthy, forever. For sure, this is a fantasy that can only exist in fictional stories and films, but which for some people in this world is almost a reality. Reflect upon, for example, all the 100+ years old people who still walk our Earth - aren't they living testimony to how long a human being, with a little genetic luck, can live to a ripe old age?
via G1 Globo
Advertisement
Today we want to introduce you to Andrelino Vieira da Silva, unofficially one of the oldest people who still walks on this planet. Andrelino has just turned 121 years old and currently lives in the city of Aparecida de Goiania in the heart of Goias, Brazil. This man, who appears to have been born on 3 February 1901 from his identity card, is an ultra centenarian who, over the decades has raised an extraordinarily large and extended family. He has given seen the birth of seven children - five of whom are still alive - and he has thirteen grandchildren and 16 great-grandchildren.
It goes without saying that Andrelino has lived a very long life. And he has entirely dedicated his life to the care of his family - so much so that when he reached 121 years of age, he wanted to celebrate this extraordinary milestone together with his closest relatives with a truly special and humorous cake. The caption written on the cake read: "The terror of the INSS ", or, in other words, "the terror of the National Institute of Social Security of Brazil", (i.e. the government agency that generally deals with the payments of pensions and economic benefits for those who have survived the passing of an elderly spouse).
Anaina Lemes de Souza, one of Andrelino's thirteen grandchildren, said about her grandfather: "It is a great privilege to have a person of this age in the family - to be able to share our stories with him. My daughter, for example, had the opportunity to have a great-grandfather. Not me - and that's why we appreciate every moment with Andrelino. He travels, goes to bars, does everything he needs to, he's lucid, active, cooks his food, takes care of all his business and other little chores. We live with the whole family on his own land, but he has his own cottage, where he lives by himself. He leads a perfectly normal life - except for the fact that he is 121 years old. "
What envy we feel for Mr. Andrelino, who is now only waiting for the official confirmation from the Guinness Book of World Records to be announced the oldest man ever recorded in the world - a record currently held by a Japanese lady by the name of Kane Tanaka, who is "only" 119 years old. !