A guest filled 10 containers with the food from the wedding buffet and gave the bride and groom only $ 5 dollars as a wedding gift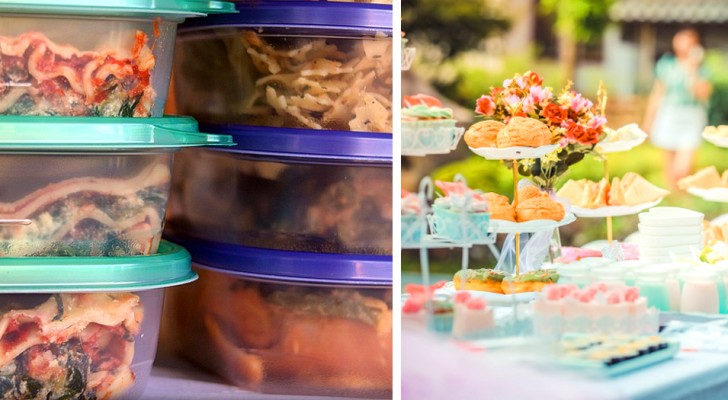 Advertisement
When it comes to organizing a wedding, the tasks can be numerous and it is not always possible to manage everything perfectly. In the minds of the spouses, everything needs to be "perfect" during the planning phase: from the guest list to the choice of the menu, to the location, and so on. A bride, on Reddit, shared her personal experience regarding the choice of the buffet for the reception. A choice that perhaps you will avoid making after hearing this story. One of the guests, who was initially not even included on the official guest list, turned up with a dozen empty food container, in order to take away "free food" from the buffet. This was very inappropriate behavior, and it didn't end with this either.
via Reddit
Advertisement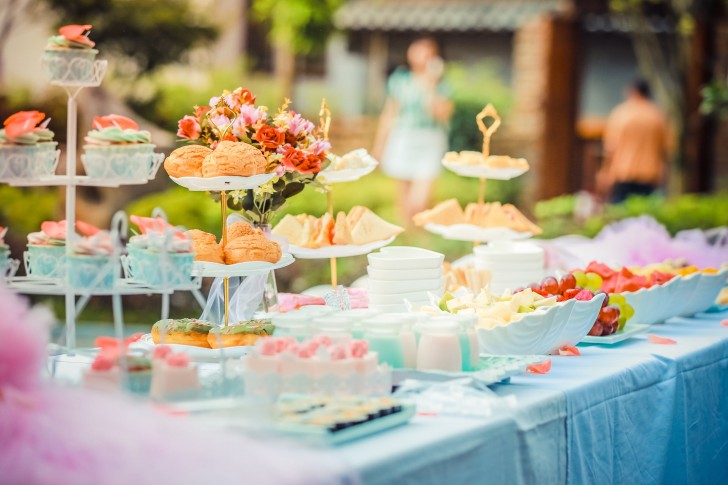 The bride explained on Reddit that she had organized an intimate and small wedding, with only 25 guests in all - including close friends and relatives. Among these, the bride also chose to invite her father's best friend, so that the father would have someone to socialize with on the wedding day, (in addition to his wife). A few days before the wedding, however, the father's friend asked if his daughter and wife could join him too; the bride granted the request, and updated her plans to expect the two extra guests.
On the wedding day, however, things did not go as expected: the daughter of bride's father's friend showed up alone, without her husband, and with a dozen empty food containers. That woman had only come to the wedding to stock up on food from the buffet! The woman's behavior was totally inappropriate and rude: she filled 7 containers with food and another 3 with biscuits and cake.
Advertisement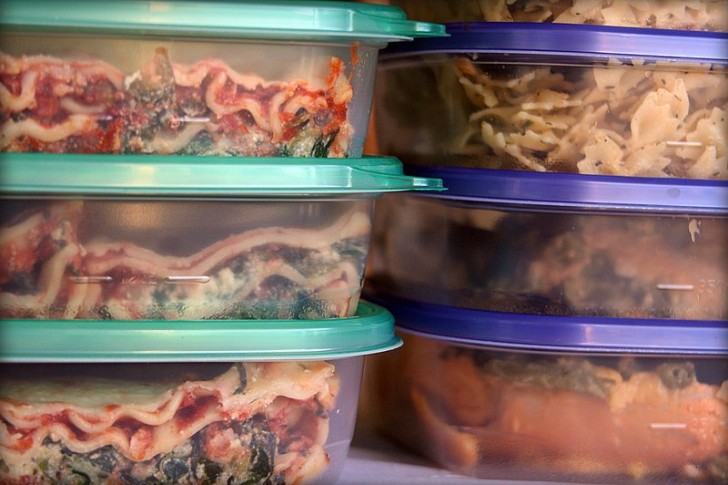 Wikimedia / Not the actual photo
"I didn't notice what was happening because I was too busy during the wedding," the bride said, "but my father told me all about it the next day." And what's even more incredible? When the bride opened the woman's wedding gift, she found $ 5 dollars. "I'm not kidding," she wrote on Reddit, "Five dollars for a wedding gift".
The bride made it clear that the woman was not impoverished and that, on the contrary, she probably earned more than her. But in any case, the question is: who could ever have the gumption to behave in this way?
Advertisement