Taxi driver offers free rides to parents taking their children to hospital
In a video that went viral, a London taxi driver became famous for offering a free ride to people who had to go to a children's hospital.
This was a very generous gesture that left the people who benefited from it it speechless. In a world of people who constantly calculate costs and benefits, finding someone who can be so empathetic to those in need is extraordinary. The man was sympathetic to the difficult and traumatic situation of those who have to take their child to the hospital, so he decided to make a small gesture to make their day a little brighter.
A story like this is wonderful to tell as it gives us all hope and faith for a better world.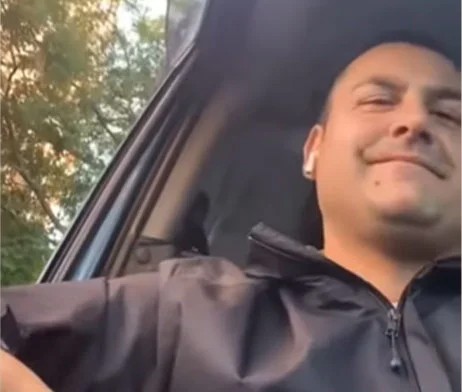 London taxi driver, Lee McQueen, is teaching everyone that it is possible to be selfless by performing small, but meaningful gestures.
In the video that went viral, Lee is seen dropping off passengers at Great Ormond Street Childrens' Hospital in the Bloomsbury area of London. The taxi driver holds out his business card in his hand as the passengers get out of his taxi, and when they try to pay for their ride, he cheerfully announces: "Today is free, mate!".
When these surprised passengers ask him why, he tells them that he refuses to charge anyone who has to take their child to the hospital. Instead, he encourages them to use the money for charity or to buy a toy for their little one. And that's not all. He gives them his business card and invites them to call if they ever need a ride to the hospital again in the future.
Lee has been able put himself in his clients' shoes, and has realized that having to take a child to the hospital is one of the worst times in a parent's life. So he decided that he would do something to help. This is a fantastic example of altruism and empathy.
"It is a simple gesture" commented a parent, "yet, in these moments of high stress, finding a stranger who gives you a helping hand makes you regain your faith in the goodness of people in the world."