This barber has found a way to cut an autistic child's hair without him fidgeting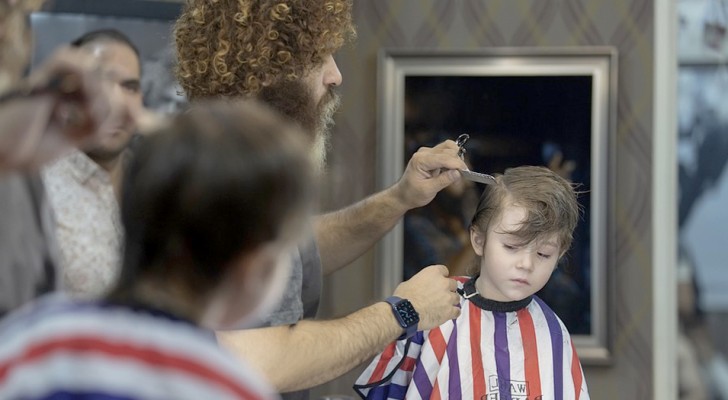 Advertisement
Doing your job with passion is priceless because when there is not only a talent but a great desire to pass on one's knowledge and specialization to someone else, life will seem much better even during the hard times. And this is one thing that this very special barber knows perfectly well - and he managed to go viral thanks to the images shared by a very moved, touched mother. This mother was the mother to an autistic child that, until recently was afraid to have his hair cut...
Advertisement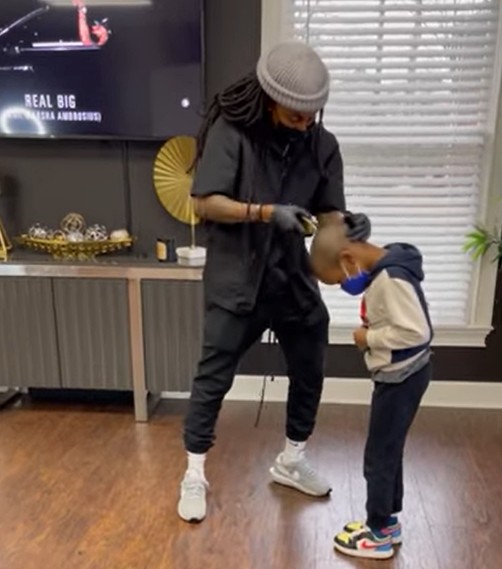 This special mom is called LaQuista Erinna, and thanks to the images posted by this woman on YouTube, she has shown all the parents of autistic children that it is possible to take them to the barber shop without them getting nervous or afraid. In fact, as this mom said, "Cutting your hair can be frightening and even traumatizing for someone diagnosed with Autism Spectrum Disorder, as is my six-year-old son, Jack."
For this six-year-old autistic child, it is not at all easy to go to a barber shop and get a haircut, because his congenital condition leads him to be unable to tolerate any kind of loud noise. But also, simply the idea of having his ​​hair being cut and and then the pieces falling on the face while he was sitting in the traditional hairdresser's chair, was also not something Jack would be able to tolerate. In short, for Jack it was never easy to get his hair cut, but as his mother tells us, they found a barber named Ree who made him change his mind ...
As you can see in the video posted by mom LaQuista on YouTube, little Jack seems to have finally found his favorite barber - so much so that in the tender images published, we can see the barber who, to put the autistic child at ease, makes him feel safe. The two are shown walking around the barber shop and Jack is having his hair cut, never standing still in the same spot in the room, as if they were dancing to the rhythm of the soft background music coming from the radio. And it seems that this method worked perfectly with little Jack. His mother couldn't help but thank the barber with all her heart for the great act of kindness he had made, but above all, for the patience Ree had shown towards her autistic son.
This was a great act of kindness and empathy that shows us once again how each special child can be approached and managed with absolute peace and in the most tender and friendly way possible!