A 100-year-old great-grandmother breaks all records and becomes a weightlifting champion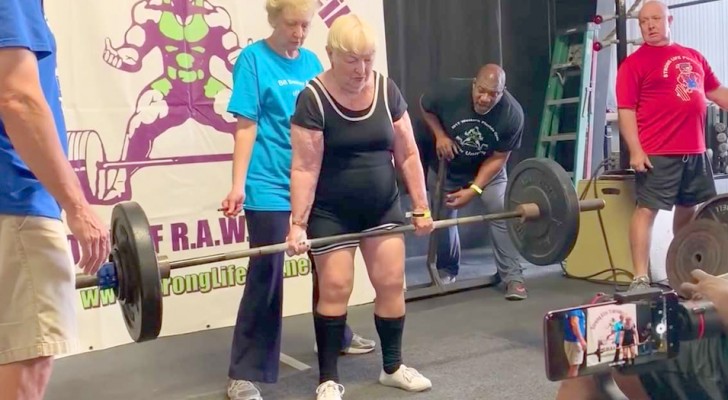 Advertisement
It's never too late to start doing what we have always dreamed of doing. Even becoming a champion weightlifter, after all, if Edith Murway can succeed, a great-great-grandmother who has just turned 100 years old, anyone can easily do it. The amazing lady, winner of numerous awards, has won a place in the great Guinness Book of Records. An exceptional grandmother who should be a great example to all of us by showing us how determination can take us far.
Advertisement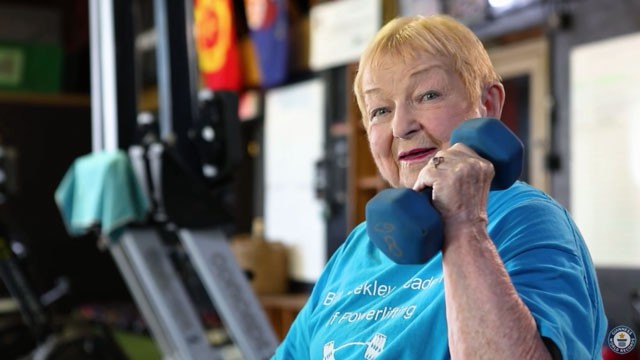 Edith is a great-great-grandmother who recently turned 100, and is currently the oldest weightlifter in the world. The record, in fact, will be published in the Guinness Book of Records in 2022, an incredible milestone for the elderly dreamer.
Edith, who lives in Tampa, Florida, reluctantly joined the gym nine years ago. In an interview for the local media, she revealed that initially she decided to go to the gym simply to "let off steam", but when she saw others working out she thought that she could do it too.
Advertisement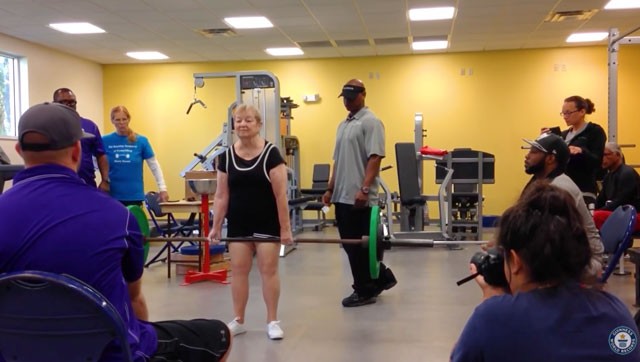 "By going to the gym regularly, I found that I was having fun and above all I was learning to challenge myself and my limits. Before long, I was part of the gym team and started taking it seriously," she said in an interview for Guinness.
In a short time, in fact, Edith shocked everyone by winning one trophy after another. According to the Guinness Book of Records, the great-great-grandmother managed to lift weights from 40 to 150 pounds, or 18 to 68 kilos. It was in September 2019 that she lifted 68 pounds at the ripe old age of 98. In addition to the trophies, for which she Edith she says she has run out of space, she lives for the applause. "I like to hear the applause", she said in an interview, "What could be better than hearing the applause after such an important moment?"
In the last year, however, the elderly lady had to take a break from the gym due to the pandemic, but now she is back and is preparing for her next fall competition.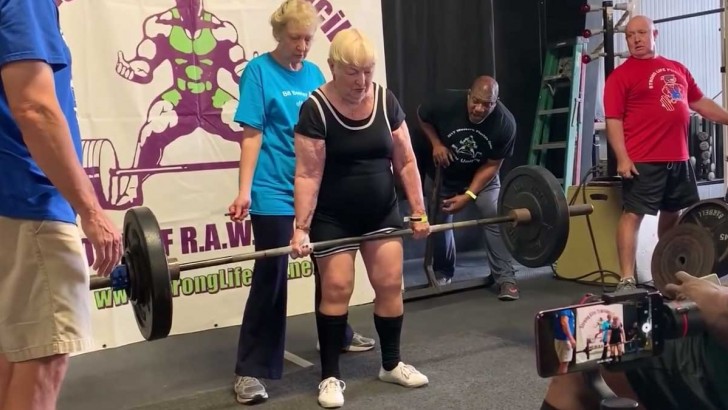 It will be her first competition since she competed at the age of 98. She admits that it would be a great personal victory for her to add another trophy to her collection. To prepare for the competition, she wakes up early every morning, living every day as if it were her last. Only in this way can her training bear fruit for her. For her, the gym is her whole life now.
We just have to wish Edith good luck for her next record!
Advertisement