He leaves everything to go and live with his mother who has Alzheimer's: "I take care of those who first took care of me"
Advertisement
What wouldn't we do for a parent in a time of difficulty; when the children grow up and the mother or father grow old and begin to face the third age and eventual physical decline, it's the job of those they brought into the world to care for them, to assist them, to be close to them, to never leave them alone and make them always feel loved. The moving story told by the protagonist of this article, a very popular actor in Brazil, left everyone with tears in their eyes ...
via Rede Globo
Advertisement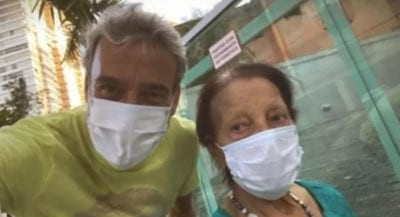 His name is Alexandre Borges, he is a very famous film and television actor in the South American country, and on one television program he spoke out about his experience with his mother Rosa, suffering from Alzheimer's disease and who during the very hard period of the lockdown general could no longer count on the presence of health care assistants in her home. For this reason, Alexandre said that he had decided to move in with his mother to be able to assist her himself. The experience was touching and very, very moving ...
Advertisement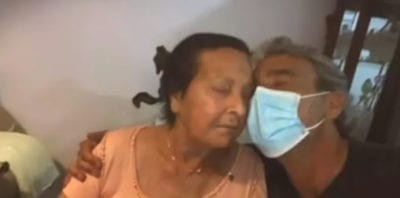 In the words of Alexandre Borges, moving to his mother Rosa's house forced him to face up to the finitude and fragility of life for every human being; after all, when a parent becomes elderly and faces a terrible disease it means that for better or for worse, the circle of life is turning around: the parents give birth to their children, the latter grow up, become adults and then they will be the ones to look after their elderly mothers and fathers who need assistance. It's a bit like repaying a favor, even if in this case we are talking about love, affection and family, the true meaning of life itself.
Alexandre said: "Taking care of my mother has given me many lessons, such as cooking and finding ways to keep her always distracted. My mother, Donna Rosa, is an elegant person, grateful for the life she has had and lived and which has always let her see the good in all things. I will never stop thanking her for all this!"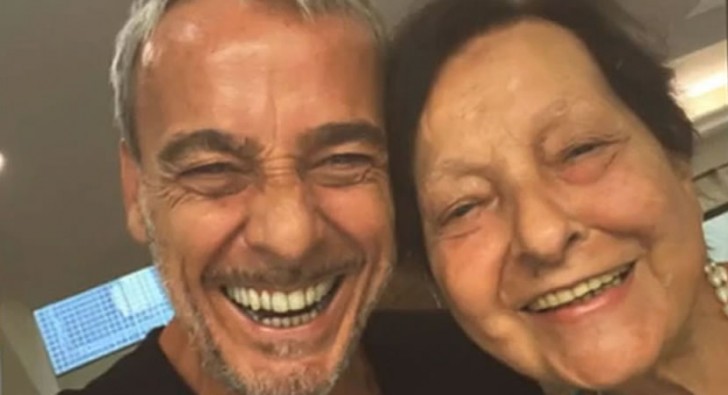 The words of this actor and devoted son are the starting point of a great reflection of life, which involves all of us without distinction: one day, we will have to take care of those who first took care of us, giving birth to us and rearing us; in the end, it's only thanks to our parents that we have become what we are now.
Advertisement