Champion boxer builds 1000 houses and gives them to his less fortunate fellow citizens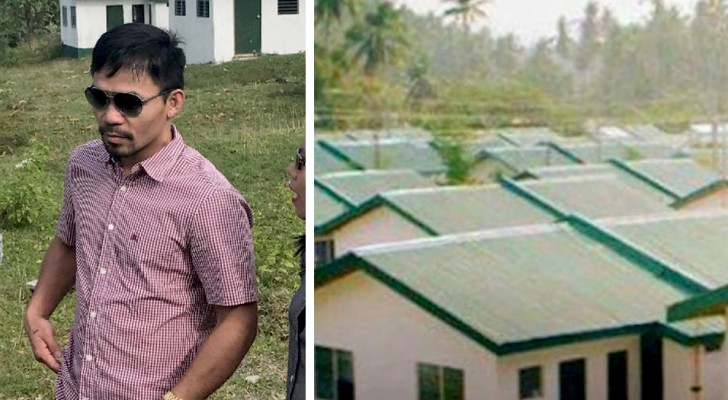 Advertisement
His name is Emmanuel Dapidran Pacquiao, but everyone in the Philippines calls him Manny "Pacman" Pacquiao. He's a Filipino boxing champion famous in the distant Pacific islands. He is the first and only world champion in eight different weight classes, in which he has won twelve world titles, as well as being the first to win the championship in five different classes.
He held this award continuously for four years, until June 2012.
Today he is a real star, loved by the local population. But no one would have guessed what he planned to do with the money he earned from his record breaking punches.
via Pinoy Trendz
Advertisement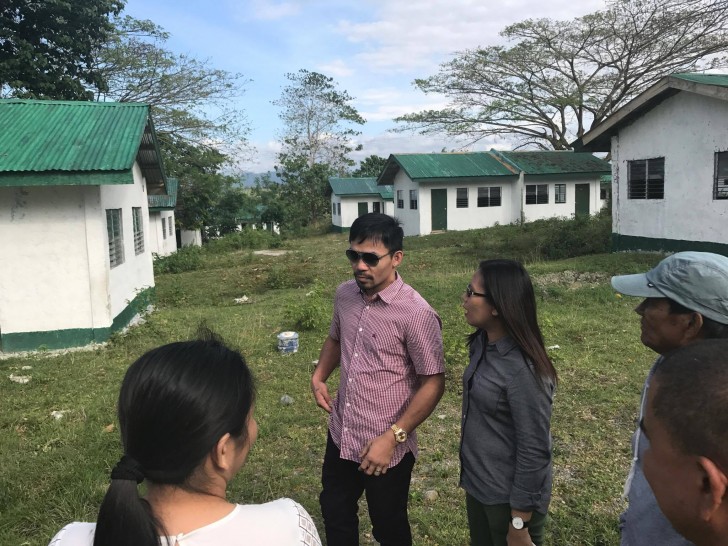 Facebook/Senator Manny Pacquiao
After so many fights, so many medals and such a long career, it's no mystery that Manny "Pacman" Pacquiao has made a lot of money. After all, he was the highest paid sportsman in the world along with baseball professional Alexander Rodriguez, with an annual income of $32 million in 2011, while in 2015 he ranked 2nd with an income of $60 million.
A champion born out of nothing who gladly recounts a very difficult childhood. The fourth in a family of six children, Manny lived in Kibawe in the Philippines without a father and without a home for much of his early life. Always hungry and in precarious economic conditions, Manny often says he got his first shoes when he was twelve. Manny's boxing career began as a teenager at 16 in the feather weights and, thanks to his boxing gloves, he began earning enough to feed his family. In the early 2000s he was noticed by coach Freddie Roach who - as an old fox - understood his potential. From that moment on, his career took off. The bouts multiplied, as well as the victories.
Advertisement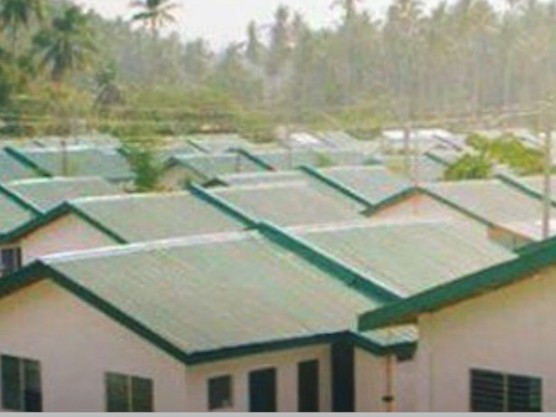 But the heart and tenacity of this champion are also revealed outside the ring. Manny is not only famous for his sporting achievements. "Pacman" is also known for a series of altruistic actions to support the poorer people of the Philippines. In particular, the champion stood by the Filipinos after the devastating destruction in his country in 2011 and 2013, caused by terrifyingly violent typhoons. His support was not only moral, but also economic and made it possible to help the survivors in rebuilding what they had completely lost.
Today Mannie is in the headlines for another charity initiative: the construction of 1000 houses for the poorest residents in the province of Sarangani. Of course, this type of initiative cannot fix all the difficulties of a disadvantaged town, but it is making a significant contribution to many families.
The houses are intended for families of 3 or 4 people and will allow a more comfortable life for many of the poorer inhabitants of Sarangani. All this contributes more and more to the growth of the myth of "Pacman" as one of the best boxers of all time, a noble spirit indeed.
Advertisement