A building contractor destroys a newly built building: he had not received payment for the work done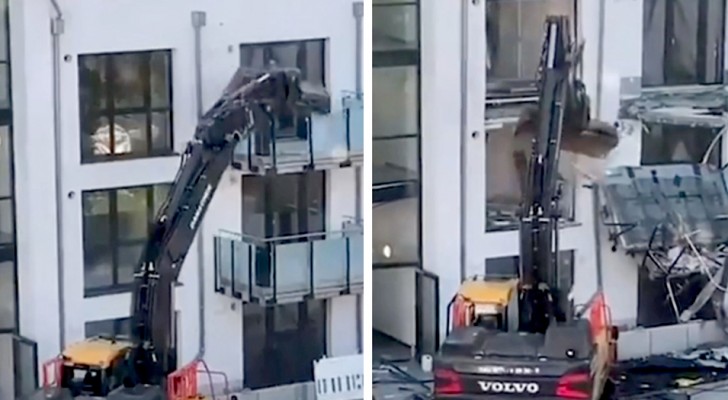 Advertisement
Revenge is a dish that is best served cold. Or at least, that's what they usually say, and this saying hides a lot of truth. When someone really makes us angry or we think that he has acted to do us an inexplicable wrong or if we feel cheated, we have two choices that we can put into practice: to go our own way pretending nothing's wrong in order to live quietly, or to wreak a well planned revenge ...
via The Independent
Advertisement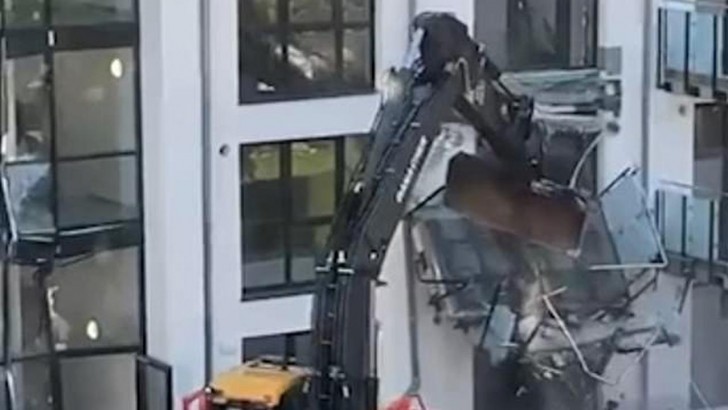 The male protagonist in this incredible story has chosen the second path, and it seems he has not even regretted it. Our protagonist is a building contractor from Blumberg, a city in Germany, whose story has gone viral due to enacting his revenge or simple spite against those who had not yet paid him for the construction of a building on the outskirts of the German city.
The building contractor, once he understood that he wouldn't be getting the payment of 5 million euros for the work he had done and supervised together with his workers, decided that he would not only "damage" the facade of the building in question, but he would make a symbolic gesture of revenge against those who had denied him the money.
Advertisement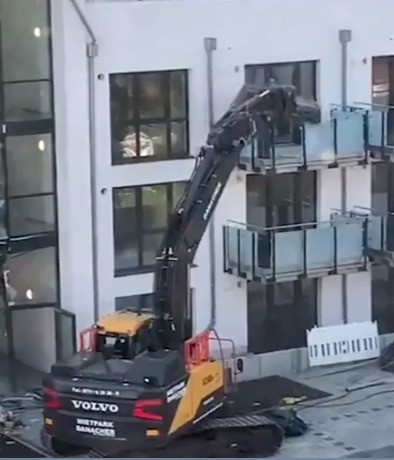 Thus the building contractor could not help but choose the path of revenge, giving orders to the excavator operator to destroy part of the facade of the recently completed building: if he did not get the payment of 5 million euros very soon, then he take revenge in an exemplary way!
Too bad, however, that the damage caused by the rather blatant and decidedlyrash decision by this entrepreneur cost about 500,000 euros, but the man decided in any case to report himself and gave himself up to the police. At least, he acted consistently until the end, not hiding his "wrongdoing" from anyone.
What do you think of the way this building contractor has acted? Was he right to enact his revenge or was he way out of line?
Advertisement