An 81-year-old woman falls in love with a 45-year-old man she met on the internet and they are now happily married
There are those who think that love has no age, and those who place limitations on themselves by deciding, at a certain point, to give it up. Yet, before or after the age of 50, love inevitably arrives upsettling any person at any time in life. Feelings and emotions have always characterized the human being, who establishes relationships and creates rapport with the people around him. The thing that changes, however, is the way of perceiving love at 20 rather than at 50, based on one's own experiences and on the maturity that characterizes each individual. Nonetheless, here is a couple that demonstrates how blind love is ...
Love always comes when you least expect it ...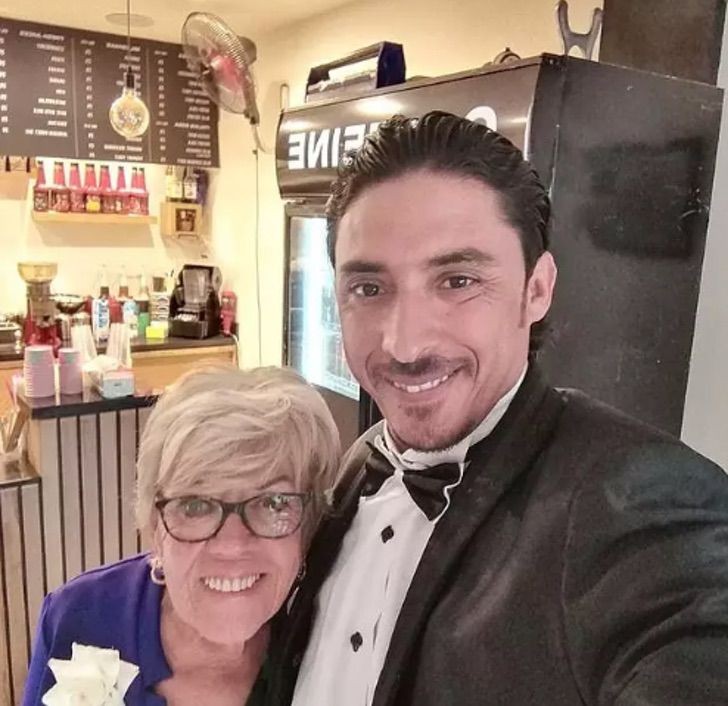 They say that love has no age, and indeed once you learn about the incredible love at first sight between Iris Jones and Mohamed Ibriham, it would seem that this is true. The age difference between the couple is considerable, while Iris, of English origin is 81 years old, Mohamed, who lives in Egypt, is only 45 years old. An age difference that certainly did not frighten off the two lovers.
The relationship between Iris Jones and Mohamed Ibriham began, as often happens, through a friend request on Facebook. After a few messages and numerous phone calls, the spark was struck between the two and Mohamed was quick to ask for the elderly lady's hand. Within hours, Iris's suitcase was packed and she was ready to move to Egypt, to take the time to get to know her boyfriend's family.
Initially, the woman's family did not accept the love story between the pair, but Iris and Mohamed have always defended themselves, saying how close they are. In the meantime, there was no lack of prejudices and the idea that it was a marriage of convenience for the young Egyptian. Mohamed in an interview for the local newspaper, responded in kind to these criticisms: "People think I'm with Iris for economic reasons. When I hear this kind of reasoning I invite people to think with their heart, for me there is no woman as perfect as Iris".
The woman told This Morning, hosted by Philip Schofield and Holly Willoughby, about her passionate and the intense romance with boyfriend Mohamed Ahmed Ibriham, which finally culminated in an unconventional marriage at a KFC fast-food restaurant.
Broadcast live from the city of Sharm El-Sheikh in Egypt, the couple formalized the marriage through a long exchange of documents and two signatures with fingerprints. Finally, after signing the documents, the two lovers are ready to stand next to each other until death does them part. However, it wasn't easy for Iris, who encountered some linguistic difficulties: "Finally we were handed the documents to say that we were married, but it was all written in Arabic and I couldn't quite understand what they were saying" admits the woman.
To celebrate their wedding they then went to a KFC restaurant, to have lunch of chicken, fries and coke and to bring the culinary tastes of both closer together. An out of the ordinary lunch for a couple who are out of the ordinary.
Now Mohamed is grappling with the documents for British citizenship and Iris, during her interview, personally addressed Prime Minister Boris Johnson: "I hope my husband will obtain citizenship as soon as possible because it would be an important asset for the country. He is a qualified engineer and it would be good for our economy."
In short, it is really true that the heart cannot be controlled.