A homeless family live camped in a garden: the local community volunteer and build a house for them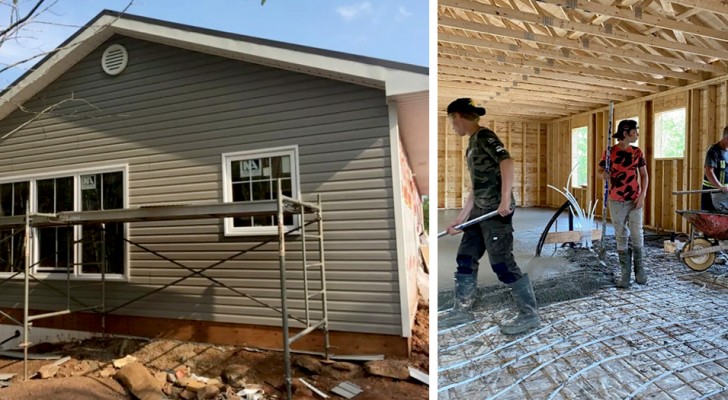 Advertisement
When you are a parent you always try to give your all so that your children don't want for anything: food on the table, clean clothes, a roof over their heads. Sometimes, however, life's difficulties come along to pull the rug out from under us, no matter how hard we'v worked. In that case, you have to bring forth all the strength you have in order not to fall into despair.
Elaine Heighton, a mother of four who, overnight, found herself in the middle of the street after the owner of the house where she lived decided to sell it without even giving her time to devise a plan B. This sad story happened in Tatamagouche, a village in Canada.
via Newstral
Advertisement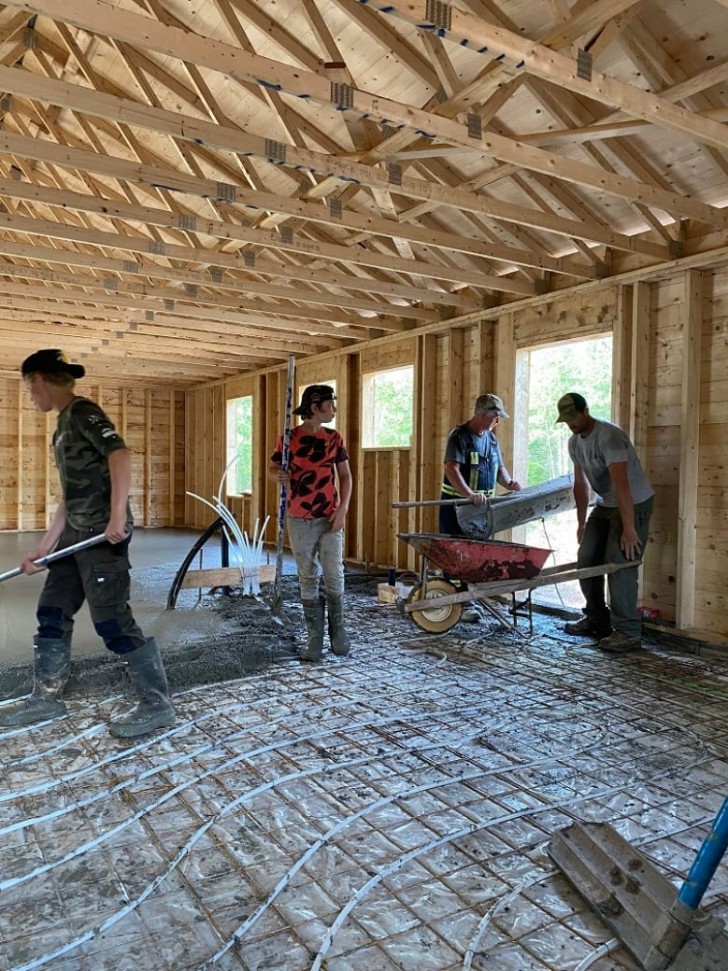 After 3 years living in that house, Elaine and her husband Quincy would never have expected to receive such news, especially from the owner, their acquaintance. Not being able to do anything else, the couple immediately set about looking for a house suitable for their income but as they had a dog and a cat, the search was more difficult than expected.
After living in a motel for a few days, the family had to camp inside tents set up in Elaine's mother's garden, at least for the summer. It's absurd to think how a family can become homeless in a matter of days.
Advertisement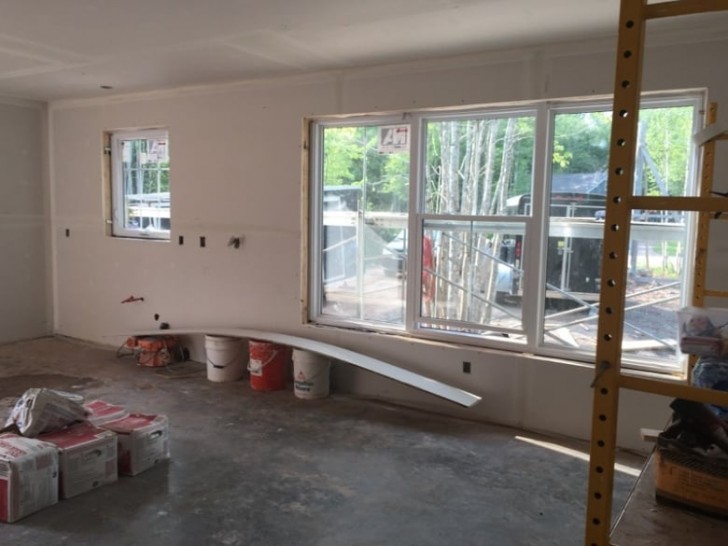 The news of this sad event reached the ears of Jimmie LeFresne, a member of a group dedicated to social and personal development, the Odd Fellows. Deeply impressed, Jimmie decided to make an extraordinary gesture towards them, with the help of the entire community: to build them a house, starting from the very foundations.
Fortunately, Elaine had already purchased a small piece of land, so there was no shortage of space to build her future home.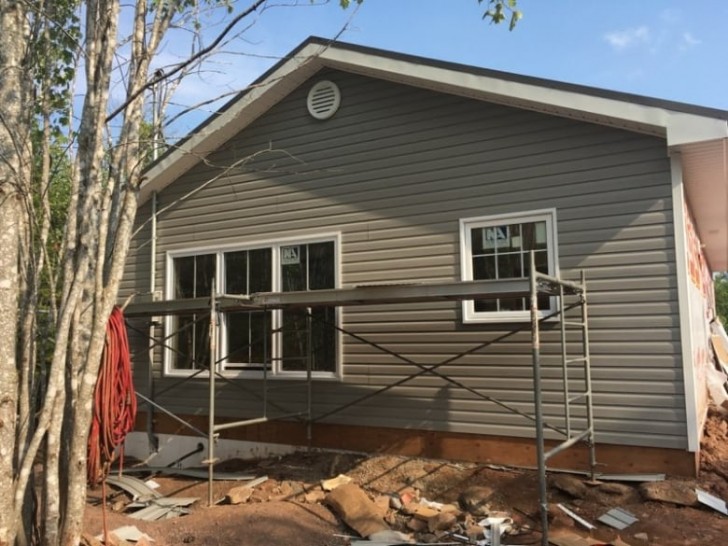 Without wasting time, the entire community volunteered, from local businesses to contractors. The house was 800 square meters, with four bedrooms, a bathroom and kitchen and living room combined in one room. Elaine and Quincy didn't even have to worry about the finances, because Tatamagouche Home Hardware proposed a repayment plan so that they could gradually pay off the debt for the building materials.
Watching her house take shape was so thrilling for Elaine that the rainy days spent in the mud seemed not to even touch her, because she knew that soon she would have a home of her own, for life: "We will have a warm and secure place that we can call our own".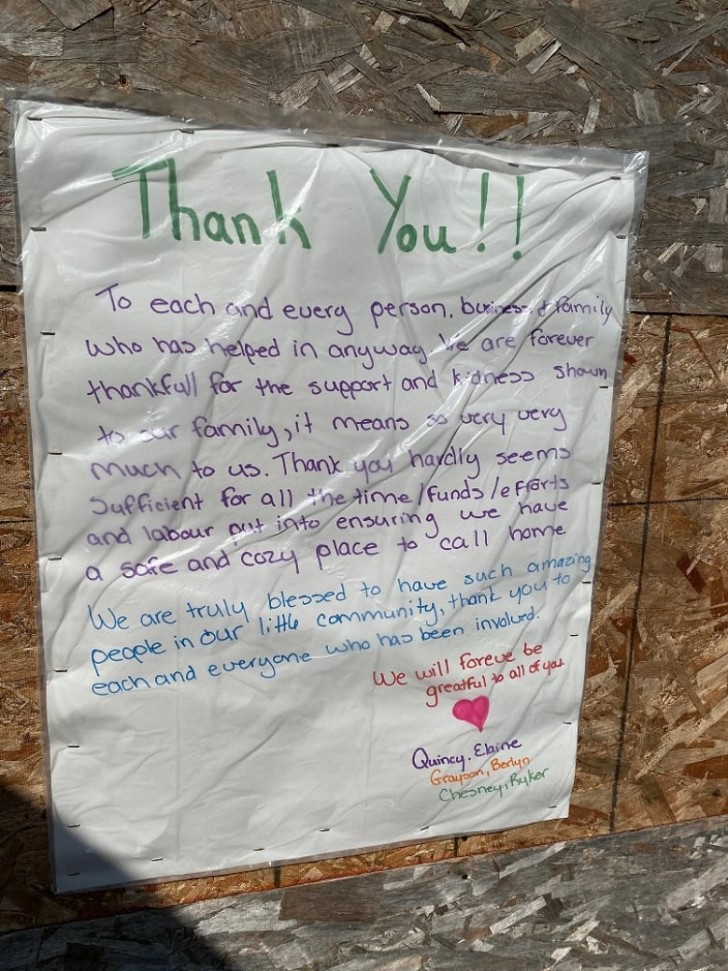 Deeply grateful, the entire family wrote a dedication of thanks to the community and volunteers, and posted it on the front of the tool shed. Who knows what would have become of them without the help of the entire village ...
It's really true that an act of kindness is never taken for granted, and the greater the gesture of love, the greater the joy of those who have received it!
Advertisement