A farmer refuses to sell his land and now works his fields are surrounded by houses and buildings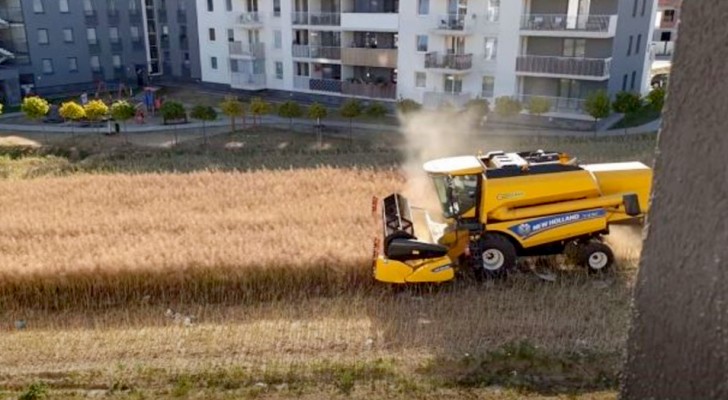 Advertisement
Like a flower in the middle of the asphalt, this man's ground stands out among the buildings of an industrialized city. Today we want to tell you the story of Michal Myslowski and his great love for his land. Michal is a Polish farmer from Lublin, the ninth largest city in Poland. Unlike the other farmers in his area, he would never let himself be persuaded by the attractive proposals from landowners who wanted to buy his land in order to continue the construction of buildings and apartments, which had begun all around his land in recent years.
Advertisement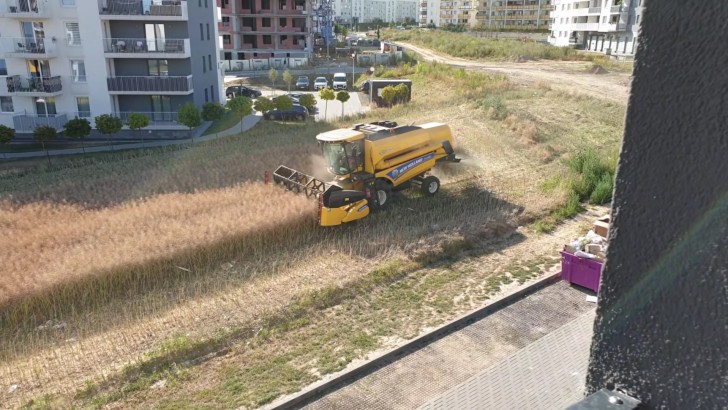 Not understanding the deep affection that binds him to his land, there are those who have negatively judged Michal's choice, labeling him as "crazy" for not having taken advantage of the unrepeatable offers that gradually presented themselves to him. Phrases such as "sooner or later you will regret it" were on the agenda; but against all odds Michal never changed his mind.
His stubbornness meant that his land, the only natural space in the midst of so much development, created a bizarre landscape, a mix of modernity and antiquity, just like two sides of the same coin. The apartment blocks surrounded by busy streets, the latest fashion companies and shopping malls do not seem to affect Michal's peace, who continues to reap his rapeseed undisturbed on his combine harvester.
Advertisement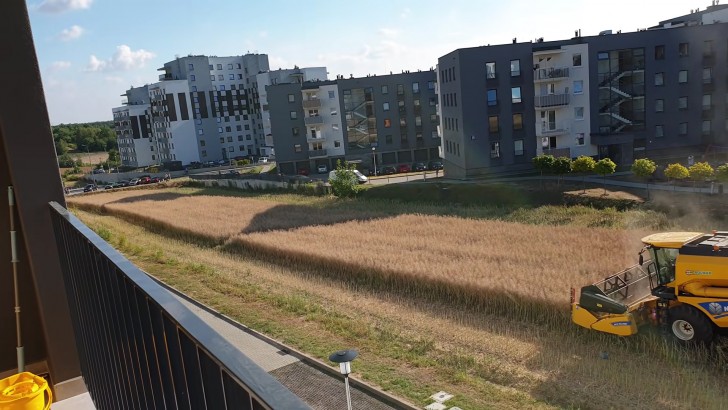 Coexistence with his neighbors is peaceful; the latter, aware of how much Michal needs to do his job, dono' appear at all disturbed by the noises of agricultural machinery; on the contrary, the residents love to look out the window and relax looking at the small green space that stands out in the middle of the greyness of the city. The land is also very popular with children, who await the harvest with great enthusiasm every year.
Michal's terrain is a breath of fresh air for passers-by, who love to stop between city tours to immortalize it with photos and videos, posting everything on social networks. The shots have gone around the web, arousing the interest of the local media which, on meeting a man with serenity, contributed to spreading this story of love and sacrifice. There were also numerous positive comments from the people on the internet, some of whom stated that they would much prefer to breathe this magical atmosphere rather than the depressing one in which they are forced to live.
Michal could have adapted to an ever-changing world by selling his land to get rich and invest in something new. By doing the opposite, he showed us very well that sometimes going against the grain can be the right choice!
Advertisement