She decides to marry herself but divorces 90 days later: "I met someone else"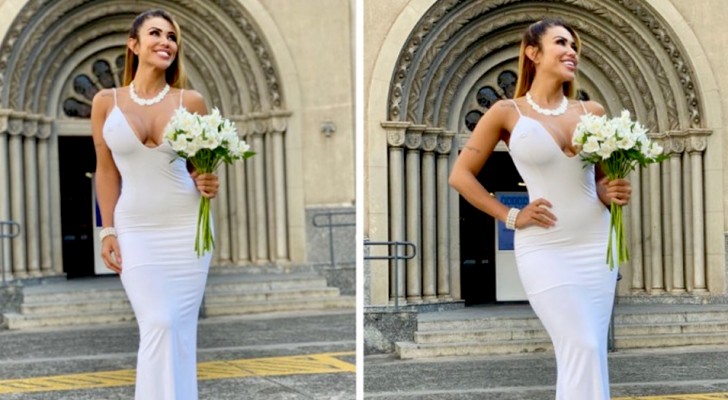 Advertisement
Not only is marriage one of the most important days in a person's life, but it is also one of the most serious decisions that can be taken in the course of a life time. Deciding to marry another person does not only mean admitting that you feel love for your partner, but it also and above all it means that you have decided to share a life with them, a home, joys and sorrows, satisfactions and disappointments, really everything in fact, whether big or small.
via Daily Star
Advertisement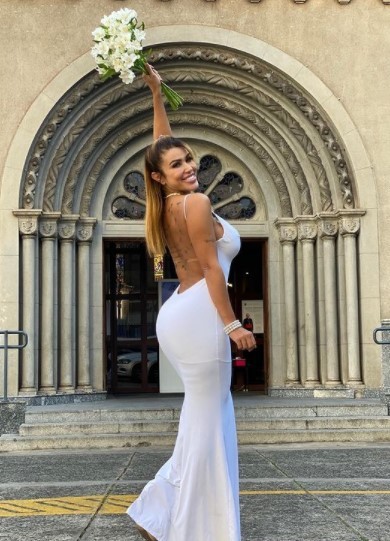 There is a woman who decided to take this huge step completely alone, celebrating the greatest love of her life, the most lasting one: the love for herself. Her name is Cristiane Galera, she is 33 years old and she is a well known influencer and model in Brazil; although in the South American country it is not possible to celebrate a wedding with just one person in an official way, she has never been discouraged and managed to organize the perfect wedding: guests, location, long white dress, flowers and so on: all that was missing was a romantic counterpart, which in this bizarre case was Cristiane herself.
A curious case of so-called "sologamia" which was the result of a conscious choice by Cristiane; after years of trying, the woman decided not to rely on men anymore, and so she took a courageous and at the same time unsusual decision: she has chose to marry herself, the greatest love of the her life!
In a post on Instagram, Cristiane wanted to open up to the world online by announcing the good news: she was happily married to herself!
Here are her words, which obviously caused quite a stir: "Yes folks, it's true! I have decided to embrace Sologamia and I have decided to get married. I am celebrating my love for myself and I want to inspire other women to give importance to their own self-esteem! Have you ever wondered what would happen if this trend took hold?! Hahaha! Do you think this news has also had repercussions here in Brazil and abroad ... I am receiving thousands of messages from men and women all over the world who want to marry me. .. Too bad, because, because I have no intention of getting a divorce from myself!"
Too bad, however, that about 90 days after having celebrated her sologamia, Cristiane, decided to divorce herself because she met a man with whom she fell madly in love; but despite everything, the 33-year-old woman said that she doesn't regret what she has done in the past, and that love for oneself must be one of the most important principles in life, always and in any case!
What do you think of this woman's story? Better to be alone than in an unhappy relationship after all?