Inappropriate mothers-in-law: 15 housework errots that only mothers-in-law could be blamed for
This is how my mother-in-law loads the dishes in the dishwasher ...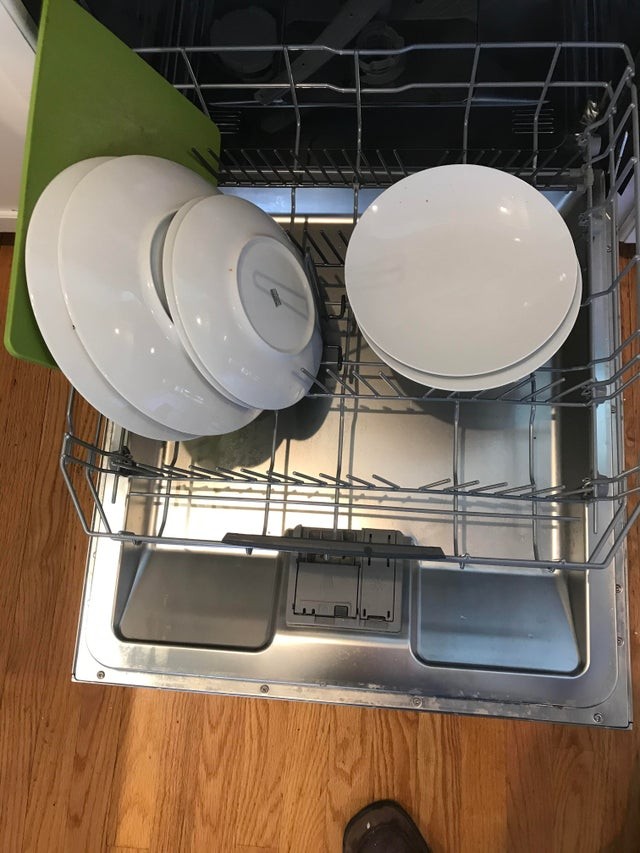 Whenever my mother-in-law decides to cook, she leaves the refrigerator door open ...
An apparently a harmless photographic shot with chicken cooked in the foreground ...
A half eaten banana...
That's why we can never find spare toilet paper in the house ...
My mother-in-law's been at it again...
The correct arrangement of dishes in the dishwasher according to my mother-in-law ...
That's why my mother-in-law says her kindle won't charge ...
My mother-in-law just opened her Christmas present from under the tree ...
A mother-in-law in faced with a super-technological remote control:
Look at this beautiful and deliscious looking cake ...
Do you know how my mother-in-law serves up her spaghetti with sauce for dinner?
My mother-in-law got a brand new Jeep months ago ...
My mother-in-law cut up the birthday cake like this ...
My mother-in-law's genius idea...